How to find out if your PC is vulnerable to ransomware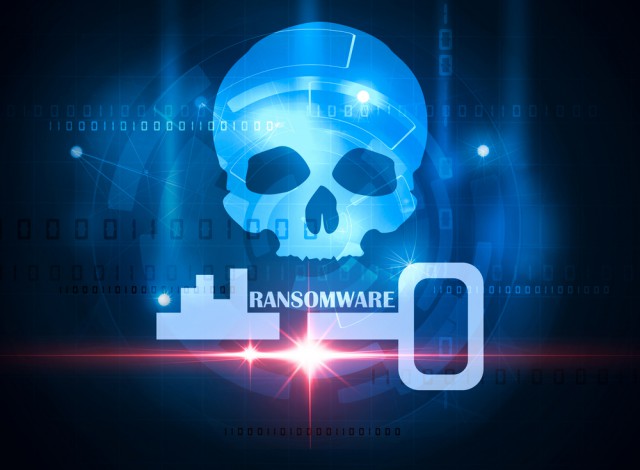 Ransomware is the nastiest form of malware there is. It encrypts your files and demands a ransom to release them. While you can remove the threat, doing so will often leave your files locked, with no way to recover them.
There are a number of decryptors available, and plenty of anti-malware products promise to keep your system safe, but how do you know if you're truly protected? Well, exposing your system to ransomware would be one crazy way of finding out, but there's a much simpler and safer method.
SEE ALSO: Defeat ransomware with Avast's free decryptors
RanSim Ransomware Simulator from KnowBe4 simulates a ransomware attack, testing your system's defenses against 10 different threat scenarios -- InsideCryptor, LockyVariant, Mover, Replacer, Streamer, StrongCryptor, StrongCryptorNet, ThorVariant, and WeakCryptor.
It doesn't alter any files on your drives, and is perfectly safe. Once the test has finished it will show you what files would have been encrypted in a real ransomware infection.
You'll likely find any decent anti-malware program will stop it from running in the first place, quarantining the elements it needs to work. In that instance, you'll have to disable your security software -- which will of course rather defeat the purpose of the test. BitDefender Total Security killed RanSim stone dead on my PC, while running the test with just Windows Defender taking control of defenses delivered a 9 out of 10 vulnerable score.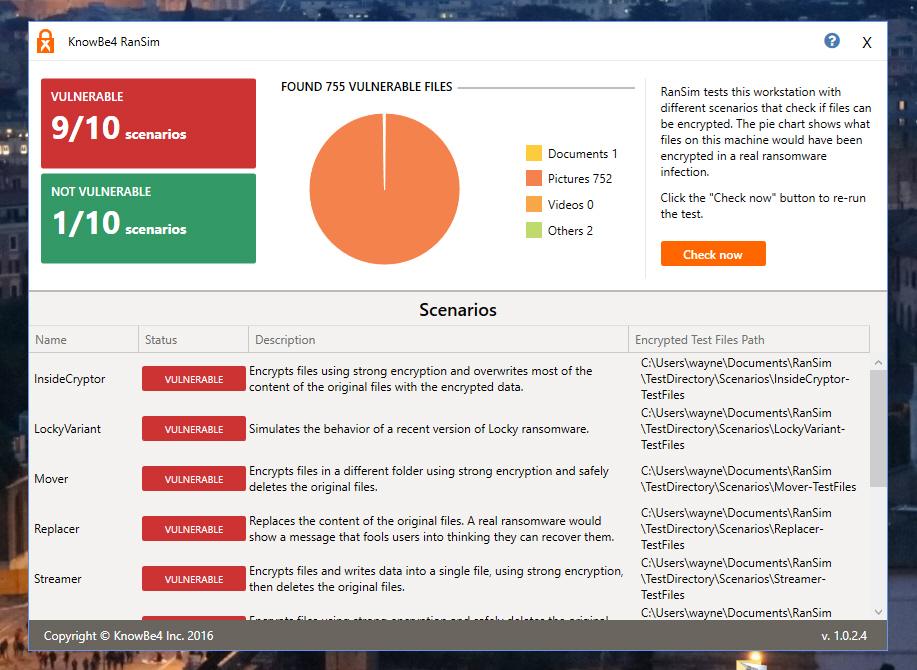 You can download RanSim Ransomware Simulator from here. If you try it, post your results in the comments below.
Photo Credit: Carlos Amarillo/Shutterstock