How to automatically free up disk space in Windows 10 Creators Update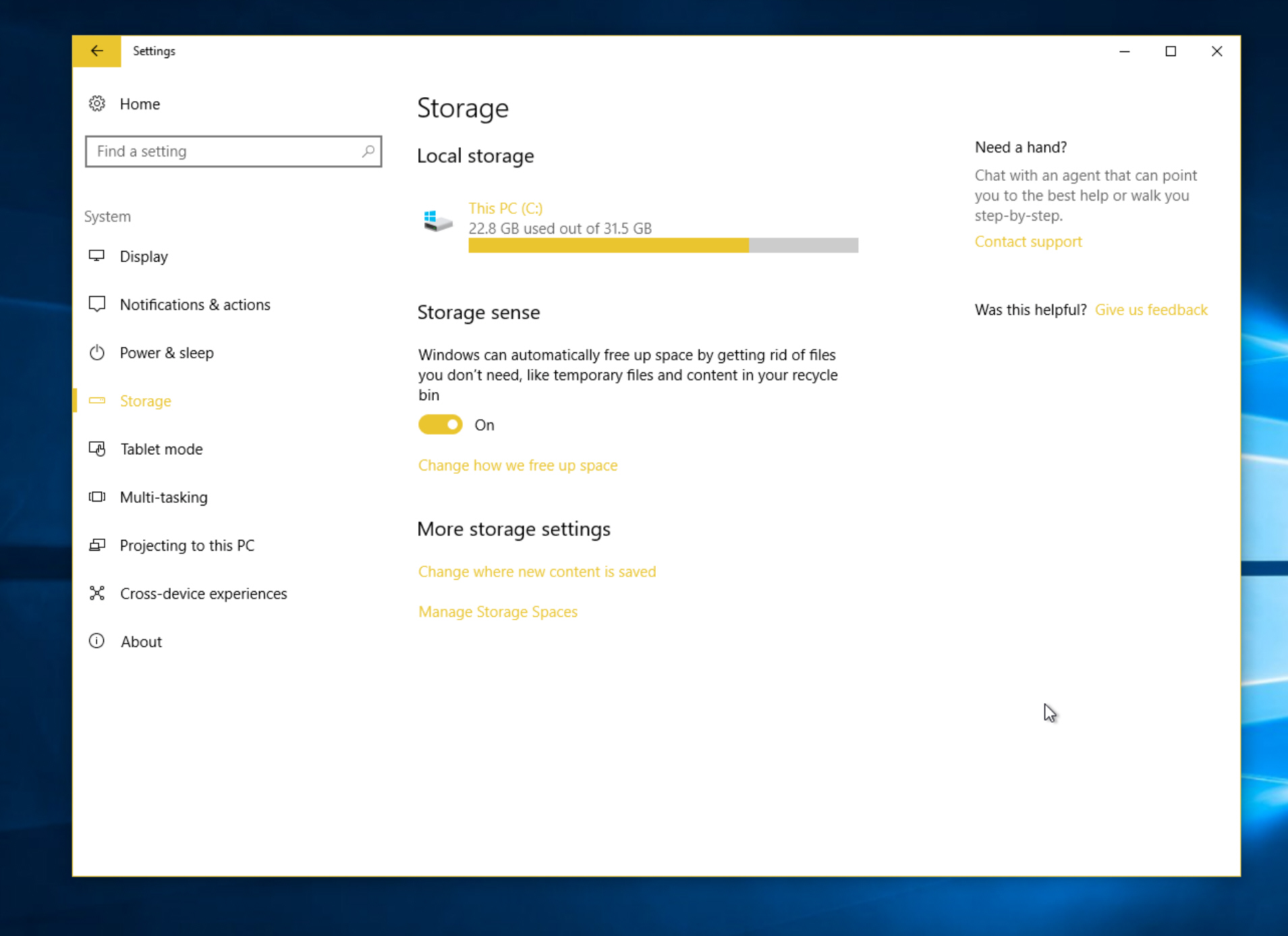 Over time your hard drive can get clogged up with leftover junk, including temporary files, cookies, cached internet data and file fragments. You can remove this clutter manually, use a tool like CCleaner, or make use of the built-in Windows Disk Clean-up tool.
In the Windows 10 Creators Update, Microsoft is introducing a new feature called Storage Sense which can automatically free up disk space. You don't need to wait for the Creators Update to try it though.
If you're a Windows Insider, install the latest version, Build 15014 and the feature will be available to you.
Go into Settings > System and select Storage on the left. You'll see the new Storage Sense feature in the window on the right. It's disabled by default, so flick the toggle to On to start using it.
SEE ALSO: Windows 10 Insider Preview Build 15014 for PC and Mobile arrives on the Fast ring, and delivers yet more new features
While you can trust the feature to tidy up automatically for you, there's the option to choose what gets deleted.
Click the 'Change how we free up space' link and on the next page you can choose to 'Delete temporary files that my apps aren't using' and 'Delete files that have been in the recycle bin for over 30 days'.
You can also run a disk cleanup from this screen by clicking the 'Clean now' button.