Anonymous search engine DuckDuckGo celebrates over 10 billion searches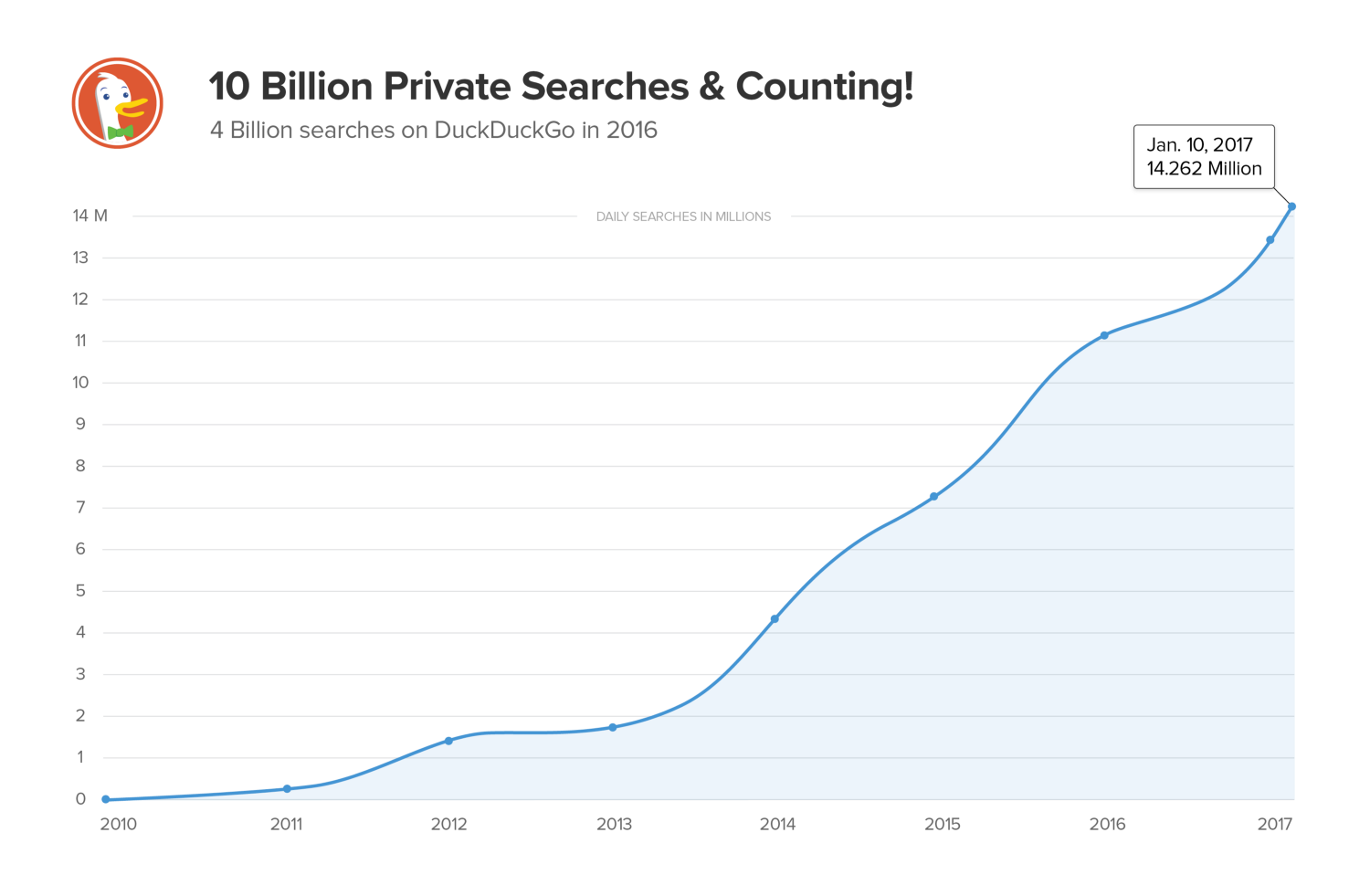 A lot of people are more privacy aware than they have been in the past, and are wary of entrusting everything they search for to Google.
That's where privacy-focused sites like DuckDuckGo come in. Its growth since it launched 8 years ago has been nothing short of staggering, with the number of searches skyrocketing since 2013, when Edward Snowden first revealed how the US government was spying on its people.
The search site says it has to date served up over 10 billion anonymous searches, with 4 billion of those occurring in the last year alone, and the company says it is growing faster than ever.
On January 10 2017, the site received in excess of 14 million private searches.
In 2016, DuckDuckGo donated $225,000 to the following organizations dedicated to raising the standard of trust online: