Google Home gains Belkin WeMo support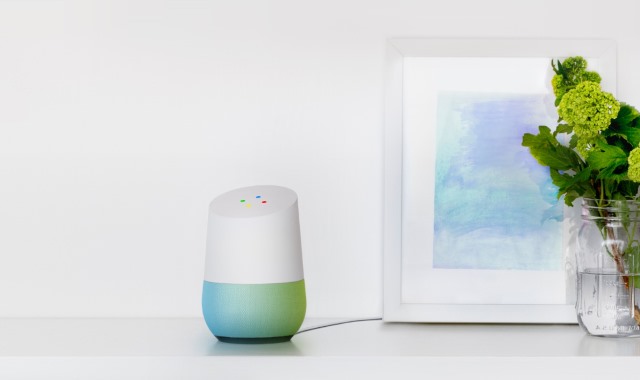 As the proud owner of an Amazon Echo (and Echo Dot), I often like to show it off. My favorite demonstration is using the internet-connected voice assistant to control a lamp in my home. Like a giddy kid, I tell guests to prepare to witness magic. Then, I say "Alexa, turn on the lamp." Guess what happens? The lamp turns on! This is thanks to Alexa's connection with my Belkin WeMo outlet device. Guests are seemingly never as impressed as I am, but I digress.
If you also own Belkin WeMo devices, but opted instead for a Google Home rather than Amazon Echo, you were out of luck. Today this changes, however, as the search-giant's voice assistant can now control WeMo home devices. This includes Wemo Mini, Wemo Switch, Wemo Insight Switch, and Wemo Light Switch.
"Wemo works with Google Home today and will soon work with Pixel phone via the Google Assistant's industry-leading natural language processing technology, so users can reliably control any Wemo-connected device using natural speech, not pre-set commands. Simply say, 'Ok Google,' followed by a request such as, 'turn on the fan,' and a Wemo-controlled fan will turn on. With Wemo and the Google Assistant, it's easy to control almost any electronic device with an on/off switch, as well as built-in light fixtures like overhead lights, chandeliers and porch lights. The Google Assistant also allows users to group Wemo devices together to control entire rooms or scenarios with a single statement. For example, saying 'Ok Google, turn on the living room,' can power on table lamps, overhead lights, and a window AC unit at the same time," says Belkin.
Brian Van Harlingen, Chief Technology Officer for Wemo, Belkin says "Voice control continues to be a major driver of smart home integration, and we're thrilled to expand our voice offerings with the Google Assistant on Google Home. The ability to use voice control with Wemo devices is another example of how we aim to make the smart home more accessible and fun for our users."
Ready to start using this feature? I am happy to say you can start using it immediately. The only prerequisite is that your WeMo devices must be running firmware 10885 or higher. Then, using the Home app for Android or iOS, you can begin setting up the functionality.
Are you embracing voice assistants in your home? Tell me about your experience in the comments below.