LEGO Life is a safe social network that lets kids show off their creations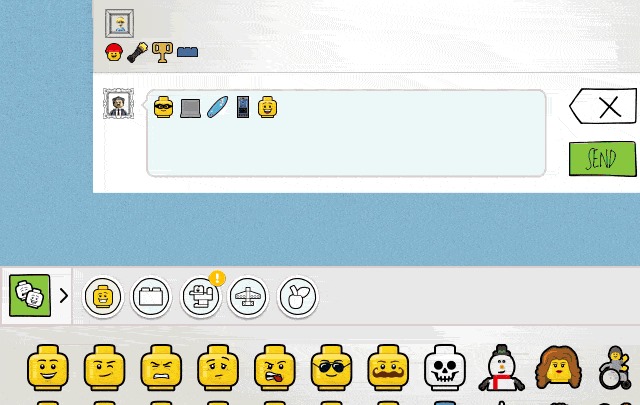 Who doesn't love LEGO? Well... apart from parents who find themselves standing on the little plastic bricks in bare feet, that is! One of the joys of LEGO is not just that it lets kids -- young and old -- get creative, and it's great to share your creations.
With this in mind, LEGO has created a new social network designed for kids. Unlike Facebook and other older social networks, LEGO Life is designed for under-13s and there is a strong focus on security and anonymity.
While users are able to communicate with each other, they are restricted to using a number of pre-written phrases, or turning to a batch of LEGO emoji and stickers. Users are not able to choose their own usernames -- they are randomly assigned to eliminate the risk of giving away personal information, and avatars are LEGO minifigures rather than photos.
Introducing the special keyboard that's available for chatting, LEGO says:
LEGO Keyboard is a visual language just for fans on LEGO Life! Kids can express themselves with cool, colorful emojis and images, featuring minifigure faces, tasty foods, and other offbeat and silly images. It's a safe and fun way to communicate and share your love for the LEGO universe!

How do I get access to this awesome new language, you say? You don't need a dictionary. All you have to do is download the LEGO Life app and you can start using cool LEGO emojis to comment on your favorite builds in LEGO Life!
While there is advertising on the site, only LEGO products and services are advertised, and the site does not use tracking components. In addition to the restrictions that are put in place by automated filtering, LEGO employees are also on hand to manually check through content that's posted, such as the photos of LEGO creations users are encouraged to share.
You can sign up for LEGO Life for free. There's also an app available for iOS.