One in three iPhones in US is a Plus model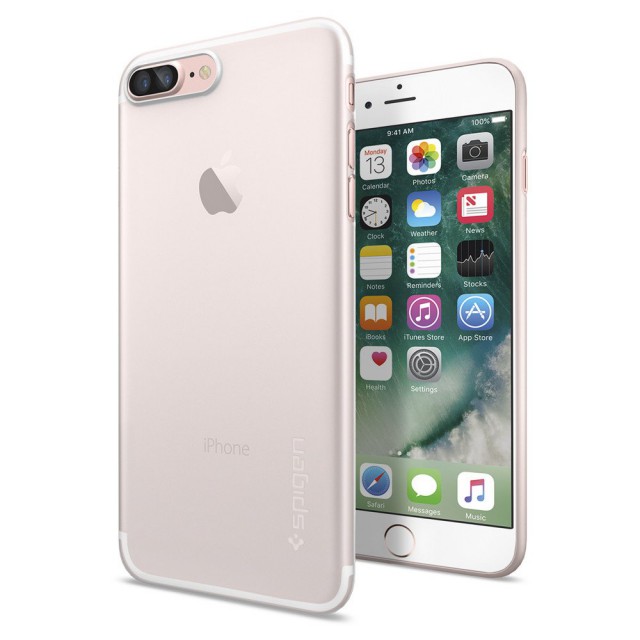 In 2014, Apple introduced the first big iPhone, the iPhone 6 Plus. Since then, the company has offered a phablet version for each new incarnation of its hugely successful device. While Apple doesn't say how many buyers prefer it over the standard model, reports show that it accounts for a significant portion of sales.
In US, the Plus models have gained considerable traction, with Consumer Intelligence Research Partners saying that they made up 35 percent of the iPhone installed base as of 31 December 2016. And their popularity is growing, as a year prior that figure stood at 25 percent.
The installed base for iPhones in US is 132 million units, which means there are about 46.2 million iPhone Plus units -- iPhone 6 Plus, iPhone 6s Plus and iPhone 7 Plus -- in use. That's pretty impressive for what was once believed to be a niche smartphone genre. "It appears to have overcome initial doubts about their appeal. And given their premium prices and a trend toward purchasing greater storage capacity among all iPhone buyers, this added meaningfully to revenues and gross margin," says CIRP co-founder and partner Mike Levin.
I made that mistake myself, when I basically said that big phones wouldn't catch on. I was wrong. They have, in a big way (no pun intended). Many consumers nowadays won't consider a smartphone with a screen size sub-5.5-inches, and I'm part of that crowd.
The iPhone 6 Plus was my first big smartphone and I loved it. It is one of my favorite smartphones of all time, in fact, because it got so many things right. Now, there's a Samsung Galaxy S7 edge in my pocket, and it too proves that big smartphones are undeniably appealing -- it is a fantastic device, the best smartphone I have ever used.
Something else from the CIRP report that I find interesting is that the iPhone installed base "consists almost entirely of phones that Apple has introduced since late 2014." As of December 2016, the iPhone 5c has a share only slightly above zero, while the more upscale iPhone 5s is way below the 10 percent mark.
Also worth pointing out is the fact that Apple still supports all those devices, including the older iPhone 5. Its latest version of iOS, iOS 10, runs on all iPhones released since 2012. That's over four years of support for what can be now considered a legacy device. It's impressive, and one of the reasons why many people will hold on to the first Plus model or the iPhone 6 for a while longer, before likely moving on to a new version.
You can check the CIRP installed base chart below.