Microsoft Build 2017 developer conference tickets available on Valentine's Day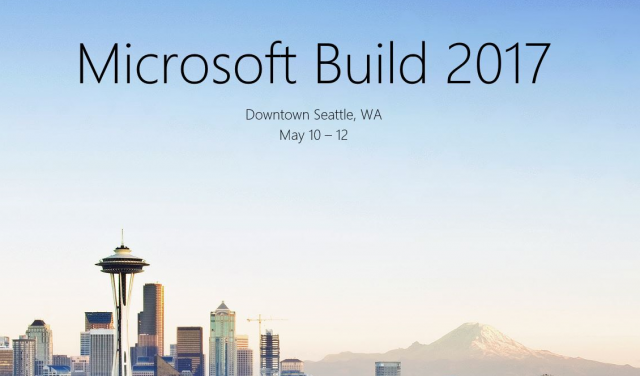 This Valentine's Day, you may have special plans, such as dinner and a movie with your significant other. If you are particularly romantic, you probably have jewelry, candy, or flowers planned too. If you are single, however, you may be planning to stay inside alone -- there is no shame in that, folks.
In 2017, there is something very exciting happening on February 14th -- tickets for Build will go on sale. If you aren't familiar, this is Microsoft's annual developer conference. Will you be buying tickets at noon ET this Valentine's Day?
"For over 25 years Microsoft has been focused on bringing the developer community together with tech leaders like Bill Gates and Satya Nadella -- at PDC and Build, from LA to San Francisco and now back to the clouds in Seattle. With more than 5,000 developers joining us in person and millions following via live stream, Build and Seattle will be the hub for what's next" says Microsoft.
The Windows-maker further says, "Build's also the place to get deep technical dives into the great things we're doing today to help developers build the next generation of intelligent apps and services. We've been 'building' toward this for a while -- for instance, Tuesday, we announced updates to our Cognitive Services that help developers build apps that understand people and the world around us. Wednesday, we announced the current preview SDK for the Windows Creators Update is feature complete. We also announced Azure Managed Disks and VM scale sets, which bring ease of use and scale benefits of PaaS to our IaaS developers."
Microsoft shares the major topics of this year's Build conference below.
Mixed-reality experiences
Cutting edge, intelligent cloud apps
Simplified end-to-end dev ops experiences
Mobile experiences for nearly any device
Apps that make your customers more productive
AI-powered apps we have yet to imagine
If you want to go to the conference on May 10-12, you can buy tickets on Valentine's Day here. While the price is not yet known, they were over $2,000 last year. In addition to tickets, you are responsible for both airfare to Seattle and your hotel stay. Despite the high overall cost, the conference often sells out very fast, so if you do want to go, be sure not to hesitate on February 14th!