New authentication platform seeks to tackle fake news and profiles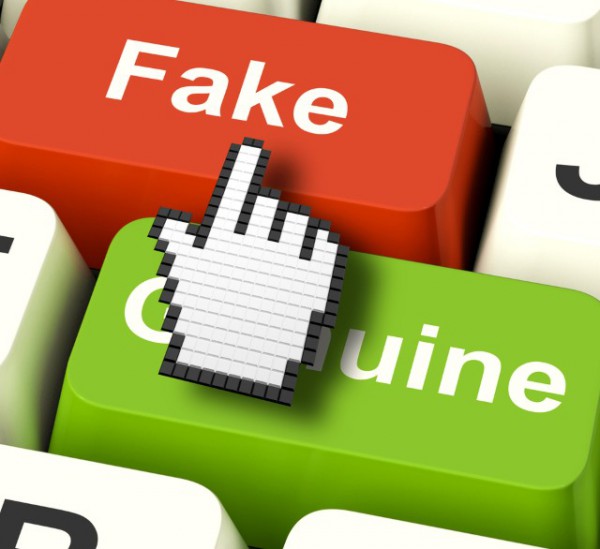 Fake news is big news at the moment, making it increasingly difficult to assess the reliability of material, particularly when it appears online.
A new company launching today at the 2017 RSA conference is seeking to create a secure online community to identify individuals and provide a more "authentic" online experience.
Released in beta today, Authenticated Reality uses real-time authentication of a user's driving license along with verification of email, social media accounts, Apple in-app purchases, and biometric elements including facial recognition. This ensures each member of the community is genuine and eliminates fake profiles.
"With the latest plague of fake news and 'alternative facts' coming to a head after the elections, we knew the world was ready for us to launch Authenticated Reality and introduce The New Internet," says CTO and co-founder of Authenticated Reality, Chris Ciabarra. "Our proprietary authentication platform provides a secure layer on top of the 'old internet' and truly puts the power in the people to call out falsehoods and maliciousness on the internet by ensuring all users in the community are real people who have been properly verified in order to be active on the platform."
The Authenticated Reality platform is launching initially for iOS, with an Android version becoming available at a later date. It uses a proprietary browser with features that include authenticated comments and ratings on every page of the internet including profiles on social networking. There's also email authentication to eliminate fraud and impersonation, and personal validation of websites.
"The internet of today -- or the 'old internet' -- has strayed so far from the original intent when it was created," says Darin Andersen, CEO of Authenticated Reality. "Our company has created a place where every user is personally responsible for their actions through a system of checks and balances in order to put an end to unreliable information and false identities online. All this is accomplished while still maintaining freedom of speech through an online platform that fosters real comments, conversations and online interactions from real people."
Authenticated Reality is on display at RSA this week and you can request beta access on the company's website.
Photo credit: Stuart Miles / Shutterstock