Google officially brings Instant Tethering to Pixel and Nexus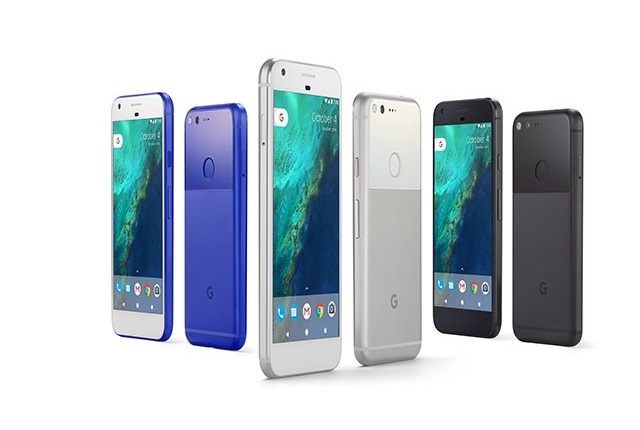 It's only a matter of weeks since we were talking about the impending arrival of Instant Tethering. This delight of technology makes it possible to quickly and painlessly share a data connection between devices, and now it's officially available to Pixel and Nexus devices.
To use Google's explanation, Instant Tethering means "you can automatically share a cellular data connection between certain Pixel and Nexus devices via Wi-Fi when they're signed in to the same Google Account." Now the rollout is official, and many people are able to make use of this very handy feature.
Google says that in order to act as a "host" -- that is, the device sharing its connection -- you will need a Pixel, Pixel XL, Nexus 6, Nexus 5X or Nexus 6P running Android 7.1.1 and up. The list of devices that can make use of the shared connection is slightly longer (Pixel, Pixel XL, Nexus 6, Nexus 5X, Nexus 6P, Pixel C and Nexus 9) and this time, Android 6.0 and up is what's required.
If you have any other Android device, you're stuck with manual tethering for the time being. Google points out that "some cellular carriers limit or charge extra for tethering" and recommends "checking with your carrier."
Here's how to get started if the feature has been enabled on your device:
On your other device, you'll get a "Wi-Fi hotspot available" notification. Tap it.

To connect, tap Connect. If you have multiple host phones, first tap the phone you want.
To not connect, tap Not now. To connect later, open your Settings app Google Instant Tethering your phone Connect.
To change your Instant Tethering settings, tap Configure.

With some carriers, the first time that you tether, you'll see a verification notification. Tap Continue.
On your phone, when you connect, you'll get a "Sharing data connection" notification.

The notification stays as long as you're connected.
To disconnect, tap the notification.
When you don't use an Instant Tethering connection for about 10 minutes, it disconnects.