Linux Foundation is offering training and certification discounts for Valentine's Day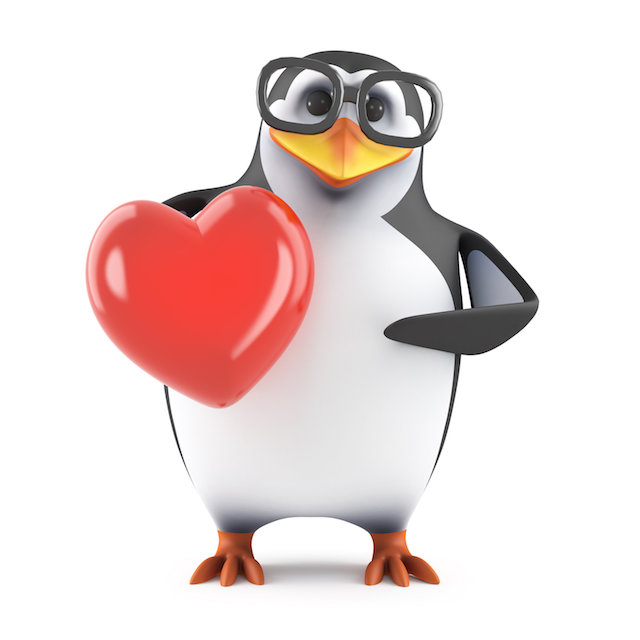 Happy Valentine's Day, dear BetaNews readers! Please know that I love you all very much. On this day of romance, restaurants will be crowded with couples celebrating the holiday. If you have a significant other, I hope you have already purchased a gift or at least a greeting card by now. If not, you might be fighting over slim-pickings at the store this evening!
If you haven't yet picked up a gift, and that someone special is a bit of a computer nerd, I have some good news. The Linux Foundation is offering special training and certification discounts for Valentine's Day. Chocolate and flowers are fleeting -- education can last a lifetime. Using this special discount code, you can surprise your lover with the gift of Linux -- how cool is that?
There are several courses available, such as Essentials of System Administration, Linux Networking and Administration, and Linux Security Fundamentals. You can get Linux Foundation certifications as a System Administrator or Engineer.
By using the special code, you can get 30-percent off both the trainings and certifications. What is this code? You must use "LOVE2017" without quotes. In addition to the discount, you will also receive a coffee mug adorned with the "Tux" penguin. One person will also receive a copy of the book Just For Fun: The Story of an Accidental Revolutionary signed by the founder of Linux, Linus Torvalds!

Want to take advantage of the offer? You can learn more here. Even though this offer is for Valentine's Day, single folks can take advantage too. In other words, even if you are alone and not celebrating the holiday, you can treat yourself to the gift of Linux too!
Photo credit: 3Dalia / Shutterstock