IBM and The Weather Company use edge computing to issue vital alerts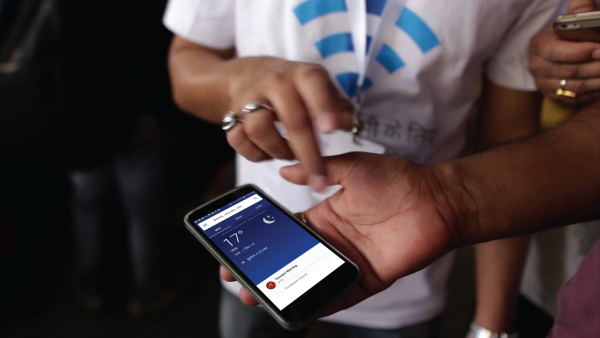 Communicating news of severe weather events or natural disasters is something mobile phones are well suited to, but if there's limited or disrupted network coverage the message may fail to get through.
IBM and The Weather Company have developed a new app that will use peer-to-peer connections within the mesh network to send alerts to individuals via their smartphone devices.
The mesh network technology links other nearby phones to extend the signal to help keep citizens connected and informed, and in the most severe conditions, might even help save a life. This is especially important in emerging markets, as well as in developed countries where cellular networks are congested, connectivity is intermittent and data access is often limited.
Usually, a government-issued message is broadcast via a cell tower to all devices within its range. When that network goes down, however, so does the ability to send alerts. Using the Weather Channel app, peer-to-peer technology converts mobile devices into links within the mesh network, allowing devices to talk directly to each other without using cell tower infrastructure. Each smartphone becomes a node that stores the message and passes it to the next nearest device, creating a daisy chain to reach more devices and remove the need for a cellular network. While other mesh networks use hotspotting, IBM and The Weather Company chose not to turn devices into individual access points to avoid excessive battery drain.
"The combination of the innovative Mesh Network Alerts and global reach of The Weather Channel mobile app can help deliver a new level of emergency awareness to underserved populations," says Bijan Davari, IBM Fellow and vice president, next generation computing systems and technology at IBM Research. "We're proud to be able to quickly offer a critical and potentially lifesaving capability to hundreds of millions of people around the world."
The new version of the app is now available on Android, the dominant platform for emerging markets. More information about how it works can be found on the IBM blog there's also a video demonstrating how it works below.