Watch out, Intel! AMD Ryzen 7 desktop processors are almost here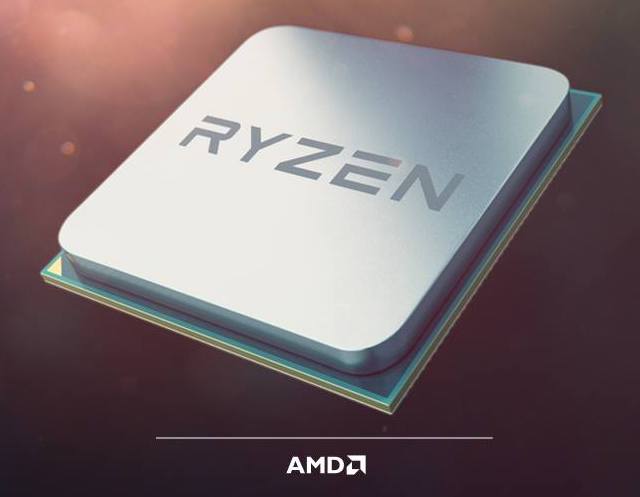 Whenever I build a computer, I often look to AMD processors first. It is partly from tradition -- I have long preferred the company's processors, but that is hardly a reason to buy something. Actually, I turn to AMD because its chips are both powerful and affordable. For gaming in particular, there is a lot of value to be had from the company's CPUs.
For a while now, Intel has been selling better-performing chips than AMD's, albeit often more expensive. Many AMD fans, such as myself, have long been waiting for more competitive offerings. Well, folks, the time has finally come. Today, AMD announces the release date and pricing for the Ryzen 7 desktop processors. Intel should look out, as these chips, in some situations, can outperform its Core i7 processors! More importantly, AMD can do it at a more competitive price.
"Four years ago we began development of our 'Zen' processor core with the goal to deliver unprecedented generational performance gains and return choice and innovation to the high-performance computing market. On March 2, enthusiasts and gamers around the world will experience 'Zen' in action, as we launch our Ryzen 7 family of processors and reinvigorate the desktop computing market," says Dr. Lisa Su, president and CEO, AMD.
Jim Anderson, senior vice president and general manager, Computing and Graphics Group, AMD explains, "We deeply appreciate the ways in which our partners and customers came together to build a high-performance ecosystem for Ryzen. With an anticipated 82 new motherboards from ODMs worldwide, Ryzen-based designs from top global PC OEMs expected soon, and boutique SIs and OEMs showing extreme-performance PC designs, this will be a launch like no other. Unprecedented pre-order support from etailers globally shows that our ecosystem and partners are fully behind AMD and our commitment to return innovation and competition to high-performance PCs."
AMD shares some specs and pricing below. The 95 watt TDP 1800X and 1700X will ship without coolers, which makes sense. These processors will be purchased by enthusiasts who will prefer selecting an aftermarket cooler themselves. The 65 watt TDP 1700 will ship with the newest version of the Wraith cooler, dubbed "Spire," making it a great value at $329. AMD promises it will be rather quiet at a mere 32 decibels. A Wraith "Stealth" cooler will be introduced too.
| PRODUCT LINE | MODEL | BASE CLOCK (GHZ) | BOOST CLOCK (GHZ) | TDP (WATTS) | INCLUDED COOLER | SUGGESTED PRICE, SEP (USD) |
| --- | --- | --- | --- | --- | --- | --- |
| RYZEN 7 | 1800X | 3.6 | 4.0 | 95 | N/A | $499 |
| RYZEN 7 | 1700X | 3.4 | 3.8 | 95 | N/A | $399 |
| RYZEN 7 | 1700 | 3.0 | 3.7 | 65 | Wraith Spire | $329 |
Regarding the potential to beat Intel's Core i7 in some situations, AMD says the following.
Product demonstrations featured Ryzen 7 1800X outperforming a similarly configured 8-core, 16-thread Intel Core i7-6900K in Cinebench R15 multi-threaded and Handbrake-based video transcoding, as well as showing comparable 4K gaming performance.
There you have it, folks. AMD Ryzen 7 processors will be available on March 2, 2017 starting at $329. There will be 82 motherboards available, meaning you will be able to design the AMD AM4 desktop of your dreams. Keep in mind, however, with these chips, AMD finally makes the move to DDR4, so you cannot use your aging DDR3 sticks here.
Will you be building a new PC using Ryzen 7? Are you excited for these processors? Tell me in the comments.