IOGEAR unveils Portable USB-C Dual DisplayPort Monitor Dock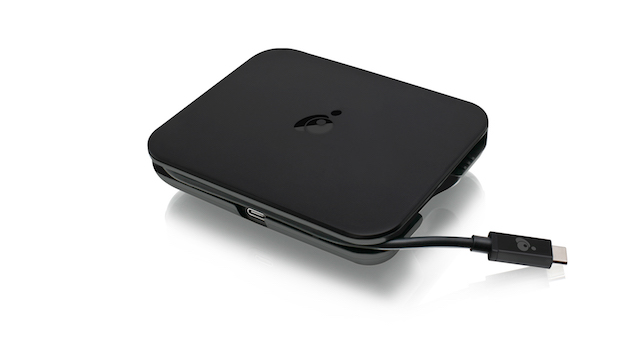 Ever since I bought my MacBook Pro with Touch Bar, I have been obsessed with USB-C. Since it is the only connection type Apple's laptop offers, its kind of hard not to be. Still, I find it absolutely amazing that a single connection type can be so versatile. I can use it to charge the computer, output video, connect storage, and more.
There are no shortages of USB-C dongles and accessories on the market, and today, IOGEAR adds another. The accessory-maker announces the Portable USB-C Dual DisplayPort Monitor Dock, and it is rather clever. It features dual DisplayPort connections, plus a USB Type-A port for legacy devices. It is even designed in such a way as to hold the cable when not in use.
"The Plug-and-Play IOGEAR USB-C Dual DisplayPort Monitor Portable Dock connects to the USB-C port on a laptop to extend the desktop to a single 4K monitor or dual HD monitors. The ultra-portable dock is bus-powered and features a wrap-around cable organizer for portability," says IOGEAR.
David Lin, Product Manager, IOGEAR explains, "Today's mobile workforce requires computing solutions that are flexible, versatile and powerful. As laptops become increasingly powerful and portable, they are displacing traditional desktop systems at a rapid pace. Our new Dual DisplayPort monitor dock gives the user an affordable, easy-to-use solution that allows them to enjoy the portability of mobile computing when on the road, and the benefits of a powerful, dual display workstation at the home or office."
This slideshow requires JavaScript.
IOGEAR shares the following features.
Transform your USB-C laptop into a dual monitor workstation
Supports Thunderbolt 3
Supports single 4K or dual HD monitor output
Compatible with DisplayPort v1.2 / 1.1a
Includes an USB 3.1 Gen1 Type-A port
Includes a USB-C cable
Bus-powered with low power indicator
Support USB E-Mark and USB billboard device class
Wrap-around cable organizer for portability
Plug-and-Play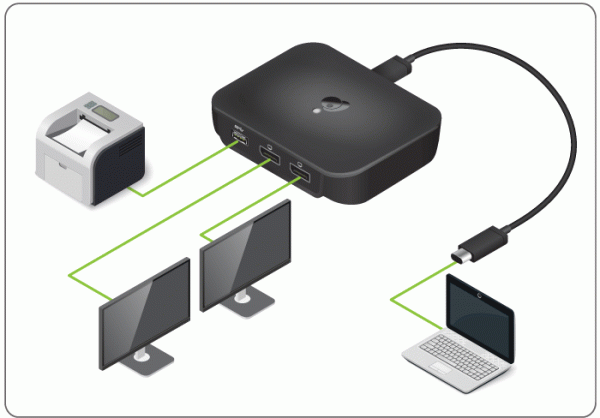 Depending on your computer, you may only be able to mirror the display using USB-C. In other words, if you intend to extend your monitor using this solution, your mileage may vary. For example, IOGEAR says macOS can only use one of the DisplayPorts to extend the desktop, but in my experience, the new MacBook Pro can only mirror using USB-C -- hopefully this dongle can truly extend as promised.
At $99.95, if you only need to mirror your display and add a USB Type-A port, you can certainly get a less expensive dongle. With that said, it can be had on Amazon here for an already discounted price of $85.60. If your laptop is able to extend to two monitors as this product can, however, it should prove to be a great investment.