Kaspersky launches 'secure operating system' -- with no trace of Linux in it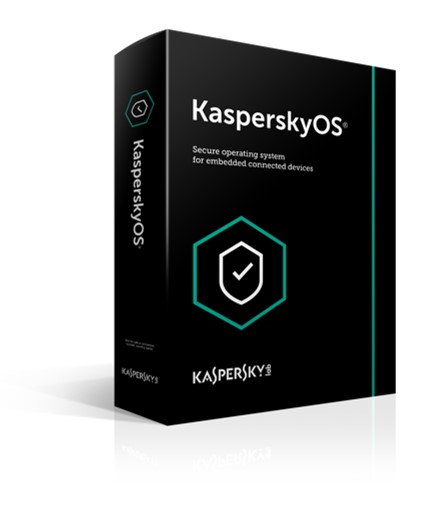 Every once in a while a major software company takes us by surprise by releasing an operating system of its own. Kaspersky has done just that with its new KasperskyOS, which is designed for control systems, Internet of Things devices, and network devices. The most intriguing thing about the 14-year project? It has no Linux underpinnings.
If you want to create your own operating system, basing it on Linux is an obvious choice. The open-source kernel is tried and true, after all, and best of all it's free, so if you want a solid foundation it is a great option. But, "for different applications and purposes," Kaspersky went a different route.
"What matters most for Linux, Windows, macOS and the like is compatibility and universality. The developers do their utmost to popularize their solutions by oversimplifying app development and toolsets. But when it comes to our target audiences (hardware developers, SCADA systems, IoT, etc.), this approach is a no-go: What matters most here is security," explains Kaspersky CEO Eugene Kaspersky.
Being a security company, Kaspersky designed it as a secure operating system. But, despite the fact that it took 14 years for it to be ready for prime time, Kaspersky admits that it hasn't "created something completely new" -- there have been other attempts, from other companies, to create something similar in the past. However, KasperskyOS is claimed to cost less to implement, be ready for "full-scale deployment and commercialization" and "relevant in different spheres."
"In other words, the key advantage of our operating system is its practical, accessible nature; it's purpose-built rather than designed for generic hypothetical scenarios," says Kaspersky.
But the real benefit to KasperskyOS, according to the company's CEO, is that it is designed to "do only the things you want it to do", basically by only allowing whitelisted processes to run. "Thus, adversaries won't be able to take advantage even of a bug in an app created for this OS," claims Kaspersky.
You can read more about the technical details here, but what Kaspersky isn't revealing is how much it will cost. That's because it is said to be a "project offering" that customers can tailor to suit their needs, which means that the cost "depends on application and the labor that needs to be invested in the final product."