Ubuntu Core Linux comes to i.MX6-powered IoT-friendly TS-4900 Computer On Module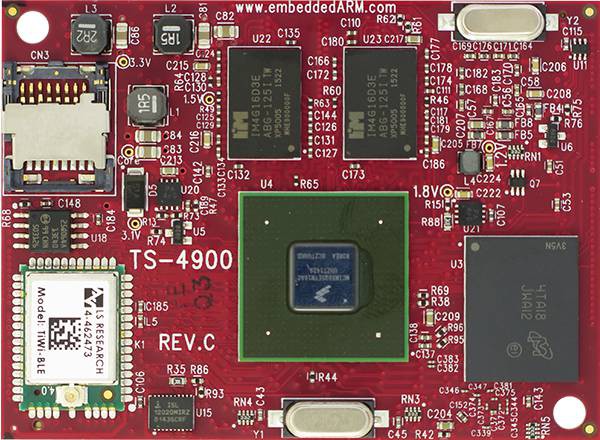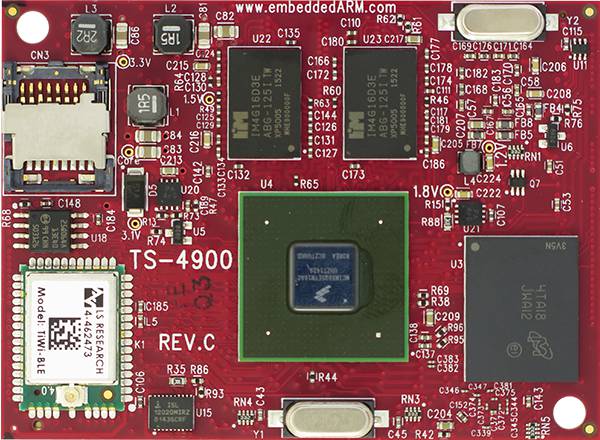 One of the best things about the Linux kernel (and associated operating systems) is the ability to work on various hardware types, including ARM. Microsoft's operating systems, by comparison, are far more narrow. True, there is the lightweight Windows 10 IoT for ARM boards, but it is hardly a factor nowadays.
Today, Ubuntu Core comes to the i.MX6-based and ARM-powered TS-4900 Computer on Module. While Android and other Linux options were already available for the IoT-friendly CoM, Ubuntu Core is still a major win. Canonical's revolutionary snap packages should work beautifully here.
"The TS-4900 is available in either single or quad core configurations with up to 2 GB DDR3 RAM. It is designed with connectivity in mind with WiFi 802.11 b/g/n and Bluetooth 4.0 onboard. Several standard interfaces are supported including Gigabit Ethernet, USB, SATA II, and PCIe Express. The TS-4900 is fanless, although a heat sink is recommended for the quad core configuration, and it is rated at an industrial temperature range (-40 oC to 85 oC). In addition, new applications can be simply developed and rolled out across the deployment via snap packages, increasing the utility and value of any IoT deployment," says Canonical.
Mike Bell, EVP IoT and Devices of Canonical says, "The TS-4900 Compute Module brings Ubuntu Core to the popular i.MX6 platform, delivering a new level of life-cycle management, monetisation and security to a whole range of IoT applications. Ubuntu Core delivers groundbreaking security, management, operations, and upgradability in a compact developer-friendly platform, underpinned by the open 'snap' packaging technology."
The TS-4900 is already a popular device for embedded and IoT projects, but the addition of official Ubuntu Core support makes it even more valuable to developers. If this news makes you interested in buying one yourself, you can score a kit here.