Google renames Messenger to Android Messages as the company pushes RCS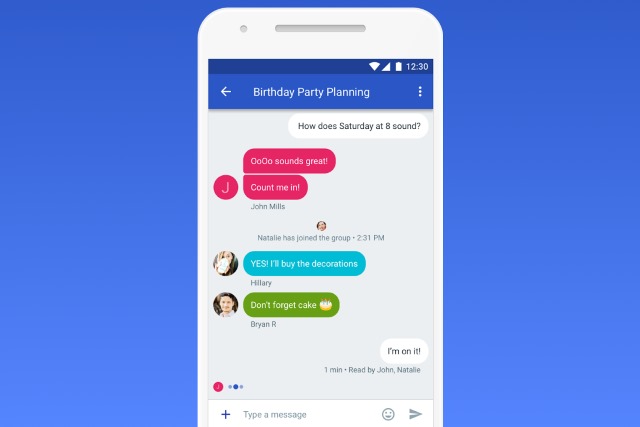 Just last week we were talking about Google's championing of RCS (Rich Communication Services), the successor to SMS. Now the company has renamed its Messenger app to Android Messages as it aims to become not just the default SMS app, but the default RCS app for Android users.
The name change also helps to better differentiate the app from others that had the same name -- such as Facebook Messenger, which is shortened to just Messenger on shortcuts. At the same time, the change is likely to cause a degree of confusion thanks to the sheer number of messaging apps Google now has.
As explained to the Verge, part of the reason for the name change is to convey the idea that the app is now about more than just one type of message. Google is betting big on RCS and this is hinted at in the app update description which says it adds "Simpler sign-up for enhanced features on supported carriers."
Android Messages itself is described as making "it easy to communicate with anyone by using SMS, MMS, and more. Stay in touch with friends and family, send group texts, and share your favorite pictures, videos, audio messages."
While there are a number of companies and carriers around the world that are on board with RCS, numerous key players are currently missing. But this does not mean that having an RCS app installed by default, or even sending RCS messages by default, is going to be an issue. If users try to send an RCS message to someone using an incompatible phone or app, Android Messages will fall back to SMS or MMS automatically. Google will just be hoping that customer demand and pester power will be enough to get even more companies interested.
You can grab yourself a copy of Android Messages from Google Play, or just wait until your Messenger app is updated automatically.