Google Assistant is coming to all smartphones with Android 6.0 Marshmallow and up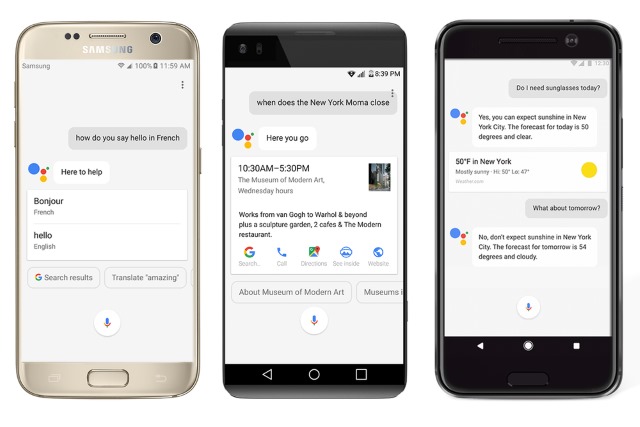 If you like the idea of Google Assistant but didn't like the fact that it was tied to the Pixel range, there's some good news. Google has announced that the handy helper is making its way to all Android 6.0 Marshmallow and Android 7.0 Nougat smartphones.
The roll out starts this week, and brings Siri- and Cortana-like voice control to millions of Android users. Earlier today at MWC 2017 in Barcelona, the newly-announced LG G6 became the first non-Pixel device to offer Google Assistant, and Google now says that the feature is coming to "eligible Android phones running Nougat and Marshmallow with Google Play Services".
For ease of access, Google Assistant is tethered a long-press of the Home button, but it can also be called up by saying "OK, Google". The tool can then be used to control aspects of your phone, perform various tasks, search the internet, and control a range of supported connected devices.
Announcing the expansion, Google says:
Everyone needs a helping hand sometimes. Enter the Google Assistant, which is conversational, personal and helps you get things done -- from telling you about your day to taking a selfie. The Assistant is already available on Pixel, Google Home, Google Allo and Android Wear. Now we're bringing it to even more people. Starting this week, the Google Assistant is coming to smartphones running Android 7.0 Nougat and Android 6.0 Marshmallow.

Whether you need to know how to say "nice to meet you" in Korean or just a simple reminder to do laundry when you get home, your Assistant can help. With the Google Assistant on Android phones, you have your own personal, helpful Google right in your pocket.
As is usual, the roll out starts in the US first of all, and then spreads to English speakers in Australia, Canada and the UK. Germany is next on the list, and Google says that more countries and languages will be added throughout the year.