MWC 2017: Watch the Samsung Galaxy announcement here, live!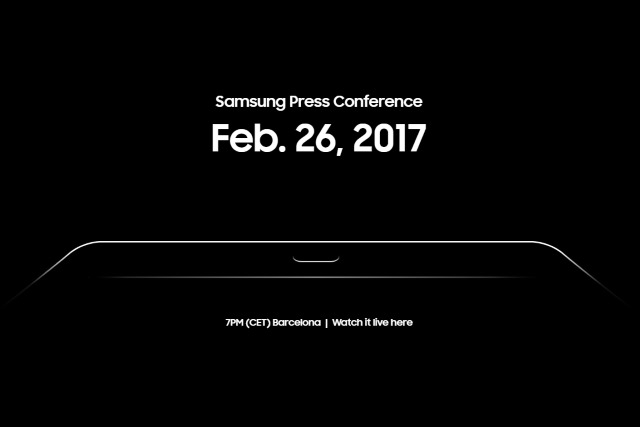 Mobile World Congress 2017 may not technically kick off until tomorrow, but lots of companies like to jump the gun so they can be the first to get their announcements out. In this group is Samsung, and later today the company is holding a press conference in Barcelona at which it will unveil the latest addition to the Galaxy range.
Of course, there has not been official word that it's the Samsung Galaxy S8 that will be announced, but there have been enough hints, rumors and leaks for this to be considered likely (even if Samsung has said the actual launch will come after MWC). If the rumors are to be believed, we may also see a Samsung Galaxy S8+, and the specs sound pretty special, and may be enough to help the company rebuild faith after the Note7 debacle. So, are we in line for the Galaxy S8, and/or an addition to the Galaxy Tab range?
If you take a look at Samsung's Galaxy website, very little is given away at the moment. Visitors to the page are simply invited to return later on to watch the press conference live. Delving into the source code for the page doesn't reveal much more -- Samsung has not been stupid enough to leave placeholders! The image for the event -- which could be a phone or a tablet, really -- has the alt tag "Outline of the upper part of the new Galaxy product against a black background".
The leaks that have made their way out suggest that the Samsung Galaxy S8 will be a 5.8" device with 12 and 8MP cameras, IP68 waterproofing, 64GB of storage, microSD support, 4GB RAM, wireless charging and an iris scanner. The rumored Samsung Galaxy S8+ is said to have the same specs, but the screen size is upped to 6.2".
All will be revealed later on today at the Samsung Press Conference. Head over to http://www.samsung.com/galaxy/ at 7pm CET / 1pm EST / 12pm CST / 10am PST for the full event.