MWC 2017: Withings products to be rebranded as Nokia devices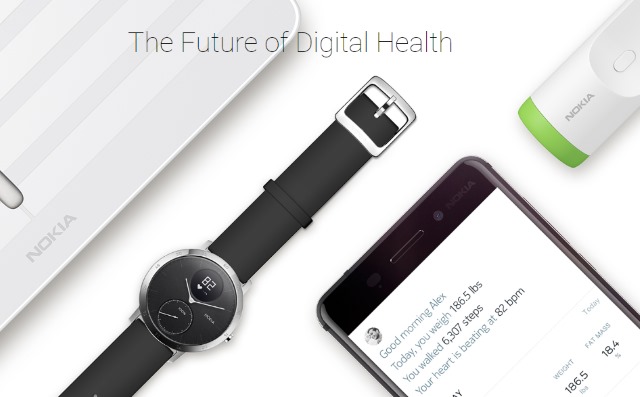 Last year, Nokia decided to splash a bit of cash and bought Withings. Today at MWC 2017 in Barcelona, it was revealed that existing Withings health and fitness products will be rebranded as Nokia devices this year.
Starting "early summer 2017", Withings' range of smartwatches, digital scales, and other smart devices will come under the Nokia brand. Withings also announced changes to its Health Mate app, and its plans to share user data with "caregivers" through its Patient Care solution -- moves that sees the company take Apple square on.
Speaking at MWC 2017, Nokia's Vice President of Digital Health and former Withings CEO Cédric Hutchings said that an "improved user experience" is making its way to the Health Mate app. This includes making it easier for users to share details of their fitness progress with others, but little other information has been given.
In a post on the Withings website, the company says:
We are excited to announce that in early summer 2017, our award-winning range of products will transition to the Nokia brand. Nokia is a global brand synonymous with innovation, connectivity and great design -- values that Withings shares.

The name change is just the beginning. We aim to take our vision of connected health even further with a number of exciting developments that will start rolling out this summer. We can't wait to share with you a complete redesign of our Health Mate app featuring unique coaching programs, and the debut of our Patient Care solution, which revolutionizes the relationship between caregivers and patients.
This last announcement -- sharing data between patients and doctors -- is something that is in direct competition with Apple's HealthKit.
The company reassures existing users that the products they currently use will not suddenly become obsolete: "Existing Withings products will continue to be supported with updates and improvements, all your data will still be available in our apps, and our team is committed to providing you with the best quality of service possible."