Microsoft donated more than $650 million in cash, software, and services to nonprofits in 2016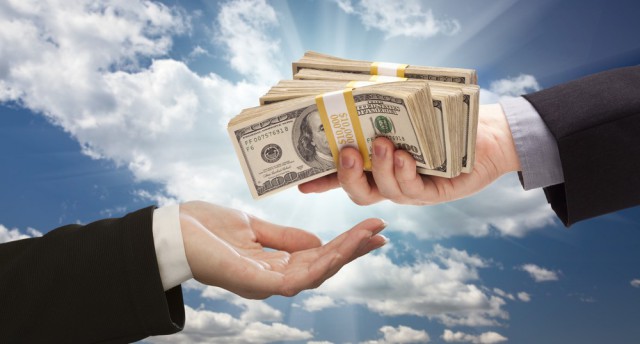 When a company earns huge amounts of profits, there is a lot that it can do with them, such as expand the business, spend lavishly, or just sit on stacks of money. There is something much more noble that can be done, however -- it can donate some of its bounty to people and organizations in need.
Microsoft is a company that has historically been very generous with its money, something likely inspired by the philanthropic actions of its founder Bill Gates; at least partially. Even more impressive is the company's Employee Giving program, where Microsoft matches donations of both time and money that is given by its workers. 2016 was yet another successful giving year for the Windows-maker, as it donated more than $650 million in cash, time, software, and services to nonprofit organizations. A good portion of that was from its employees.
"A year after the formation of Microsoft Philanthropies, Microsoft Corp. and its employees have donated more than $650 million in cash, cloud services and software to nonprofits around the world. In a letter published today, Mary Snapp, corporate vice president at Microsoft Philanthropies, detailed the organization's 2016 contributions. Highlights include $465 million in cloud services donated to more than 71,000 organizations to benefit the public good. In addition, Microsoft employees raised $142 million for 19,000 nonprofits, helping reach an important milestone: The company's giving program has now raised $1.5 billion since 1983," says Microsoft.
The Windows-maker further shares, "In January 2016, Microsoft CEO Satya Nadella announced the company would donate $1 billion in cloud services to nonprofit organizations and researchers working on the world's most urgent needs, from health care to education to the environment. While the commitment was originally envisioned as a three-year initiative, Microsoft Philanthropies is nearly at the halfway point of the goal, with $465 million donated in a year to 71,000 organizations."
Microsoft shares the following benefits of its 2016 donations.
Through the TEALS program, helped engage 750 volunteers from more than 400 different companies to bring computer science education to students in 225 U.S. high schools
In partnership with Code.org, set a new record for the annual Hour of Code campaign, with 15 million trials, in 119 countries, of Minecraft coding tutorials
Aided refugees and displaced people in Jordan, Lebanon, Turkey and Greece through more than $30 million in technology and funding to organizations such as Mercy Corps, CARE and NetHope
Delivered connectivity to remote schools, health clinics and community centers in 11 countries through the use of TV white spaces
What makes Microsoft's donations so valuable is that they are not only cash. In other words, it is easy to throw money at a situation -- Microsoft is also giving services and solutions to help these organizations. Not to mention, by matching employee donations, Microsoft is likely boosting its workers' morale too.
Photo Credit: Andy Dean Photography/Shutterstock