G.SKILL unveils Flare X and FORTIS DDR4 memory kits for AMD Ryzen AM4 gaming PCs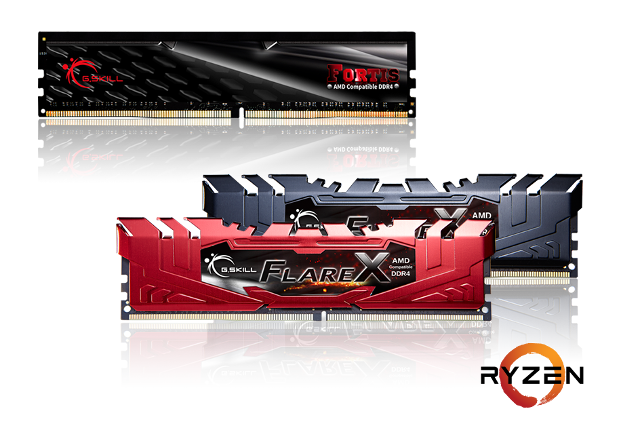 AMD recently released its all-new Ryzen 7 desktop processors, and many folks are excited. Well, I am sure Intel isn't too happy, actually. Why? AMD's new chips are comparable from a performance standpoint, but at lower prices. Believe it or not, with this new AM4 platform, this is AMD's fist time embracing DDR4 memory.
If you want powerful and compatible RAM for a new Ryzen build, there are many choices. With that said, there is one popular brand of memory that many gamers enjoy nowadays -- G.SKILL. Today, the company announces two new RAM kits -- Flare X and FORTIS. They can be had in various speeds and capacities, with the Flare X being offered with frequencies up to 3,466MHz!
"Built with carefully selected IC chips specifically tested and validated on the AM4 platform, the Flare X series will provide the best compatibility and stability for systems with the AMD Ryzen CPU. Designed for the best quality, reliability, and compatibility, the G.SKILL FORTIS series is the most ideal and cost effective DDR4 solution for building a performance AM4 gaming system," says G.SKILL.
ALSO READ: Mad Catz launches Tritton ARK 100 USB wired 7.1 PC gaming headset
The company further says, "The Flare X and FORTIS series will both be available in DDR4-2133MHz and DDR4-2400MHz upon release under various capacity configurations, ranging from 16GB to 64GB. Flare X series will be available in higher memory frequency speeds of DDR4-3200MHz and DDR4-3466MHz. Both Flare X and FORTIS series will be available via G.SKILL worldwide distribution partners in March 2017. Please see the table below for more details."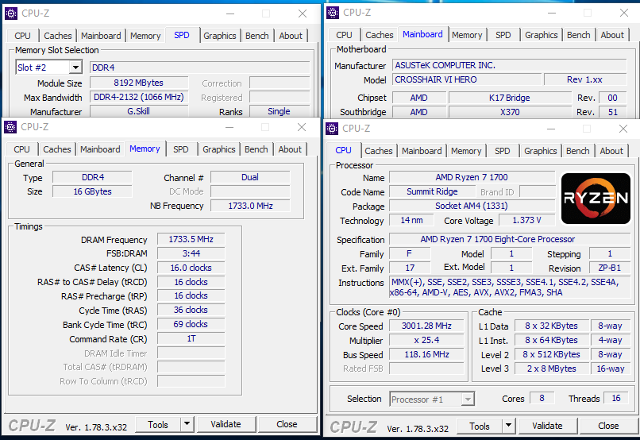 If you are planning to build your own AMD AM4 gaming PC, and want to use these G.SKILL RAM kits, I have good news -- you do not need to wait long. The company says you can buy them later this month. Unfortunately, pricing is not yet known.