Here are all the features Microsoft removed or deprecated in Windows 10 Creators Update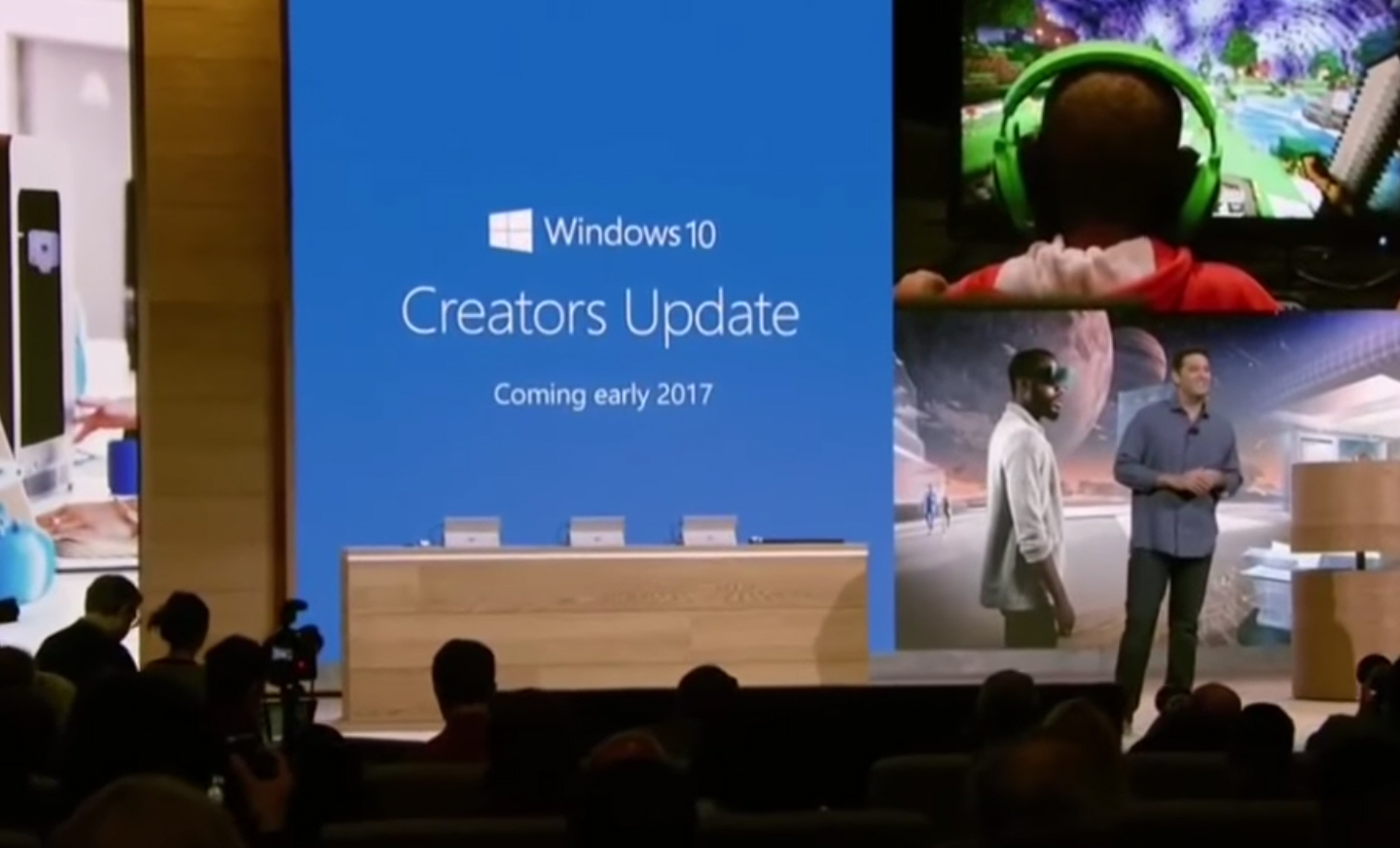 Windows 10 Creators Update is scheduled to arrive in April, and Microsoft is putting the finishing touches to things now, with not one, but two new builds arriving last week. The desktop watermark found on previous Windows Insider builds has been removed now, indicating just how close we're getting to release.
While the Creators Update introduces a lot of new features, including 3D content, Game Mode, Game Broadcasting, Edge improvements, more Cortana functionality, and improved control over privacy and updates, Microsoft has also removed or deprecated some features from the OS. Here's what's missing.
SEE ALSO: Surprise! Windows 10 Creators Update Build 15048 for PC and Build 15047 for Mobile arrive on the Fast ring
Features Removed From Windows 10 Creators Update
Flash autorun in Edge
Flash autorun is turned off by default in Edge, replaced by the Click-to-Run (C2R) option. This setting can still be changed by the user, however.
Interactive Service Detection Service
Interactive Services Detection is a mitigation for legacy applications that detects when a service is trying to interact with the desktop. This is handled by the Interactive Services Detection (UI0Detect) service, and displays a blinking button on the taskbar.
Microsoft Paint for languages that are not on the full localization list
Microsoft Paint won't support languages that aren't on the main localization list.
NPN support in TLS

NPN (Next Protocol Negotiation) will be replaced by ALPN (Application Protocol Level Navigation) as the new default for TLS support.
Windows Information Protection "AllowUserDecryption" policy
This policy setting from the EnterpriseDataProtection CPS (configuration service provider) is being removed.
WSUS for Windows Mobile
Windows Server Update Services for Windows 10 Mobile have been transitioned to the new Unified Update Platform (UUP).
Features Deprecated From Windows 10 Creators Update
Apndatabase.xml
This is being replaced by the COSA database. Some constructs (including Hardware ID, incoming SMS messaging rules in mobile apps, autoconnect order, APN parser, and CDMAProvider ID) will no longer function.
Apps Corner
This allowed Windows phone owners to set up a Start screen for guest users, and choose the apps to allow, but is being dropped.
Reading List
This let you save articles for later, offline reading.
Tile Data Layer
This records the default apps, programs, and tiles for the Start menu.
TLS DHE_DSS
These ciphers will be disabled by default in the Creators Update.
TCPChimney
This helps transfer the workload from the CPU to a network adapter during network data transfer.
IPsec task offload
Designed to reduce CPU load by shifting certain resource heavy work to the network adapter.