Arch Linux-based Manjaro 17.0 'Gellivara' now available with choice of KDE or Xfce desktops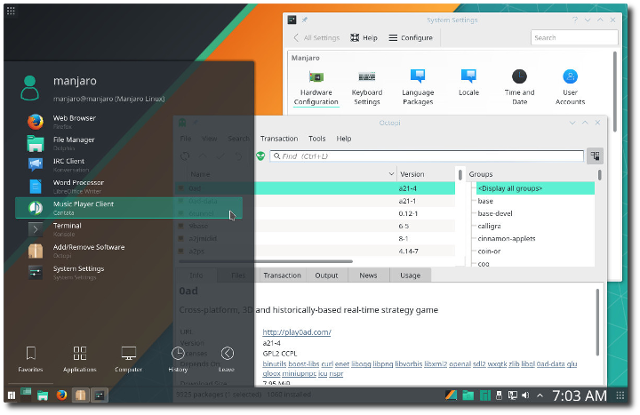 Arch is a very cool Linux distribution, but it isn't for the faint of heart. Once it is installed and running, it can be very rewarding. Unfortunately, it is the installation that can be a pain point. Yeah, installing Arch from scratch can be a good learning experience, but some folks just want to use an operating system as a tool -- not to get an education.
Luckily, some distributions offer a friendlier installer with an Arch base -- the best of both worlds. One such popular Linux distro that uses Arch as a base is the wonderful Manjaro. Today, the operating system reaches version 17.0. Code-named "Gellivara," it features a refreshed settings manager, offering a more attractive design. Users can choose between two desktop environments -- Xfce and KDE.
"The Xfce edition remains our flagship offering and has received the attention it deserves. Few can claim to offer such a polished, integrated and leading-edge Xfce experience. We ship Xfce 4.12 with this release of Manjaro. We mainly focused on polishing the user experience on the desktop and window manager, and on updating some components to take advantage of newly available technologies such as switching to a new Vertex-Maia theme, we already using known as Maia for our KDE edition," says Philip Müller, Manjaro Development Team.
Manjaro also shares, "Our KDE edition continues to deliver this powerful, mature and feature-rich desktop environment with a unique look-and-feel, and with the perks of Manjaro's latest tools. We ship now Plasma 5.9 desktop in combination with the latest KDE-Apps 16.12. It was a huge step to get it all playing together smoothly and to give the user experience the same feeling as our KDE4 editions of the past."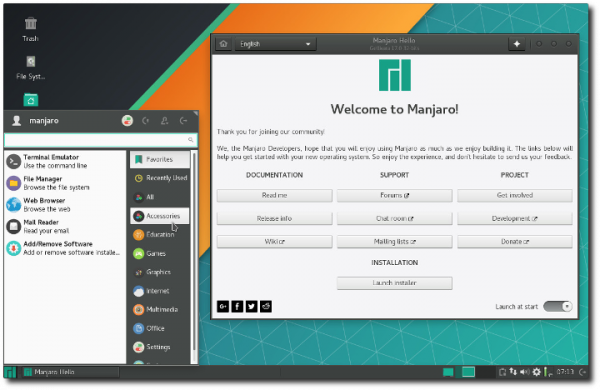 The Manjaro Development Team shares the following significant updates.
We updated the stock kernel to linux49 4.9 LTS
We updated the Xorg-Stack to v1.19 series
We released Pamac v4.3.0 with native AUR-Support
We enhanced and improved our Manjaro Tools & Profiles
MHWD we adopted a more efficient way to handle libglx binaries
Some of our themes got updated and new got designed
If you want to give Manjaro 17.0 a try, you can download it here. Which environment you select is more of a personal preference, but I would probably recommend Xfce here. It is the distribution's featured DE, so it will likely get more attention and TLC. Not to mention, Xfce is more lightweight and simpler. With that said, KDE has its fans too, although it can be a bit complicated. If you can't decide, just try both!