Project Scorpio next-generation Xbox gaming console debuts in Microsoft Store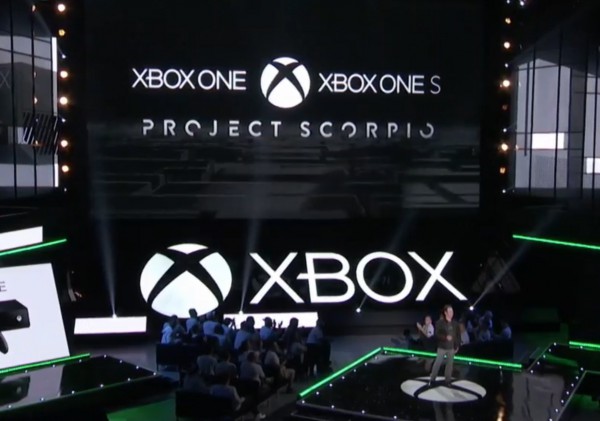 There is a new trend in console gaming, where existing consoles are enhanced rather than replaced. For instance, the Xbox One S and PlayStation 4 Pro aren't really new consoles, but upgrades of the current generation. They may have new features, but they play the exact same games.
Microsoft's next generation of video game console is currently called "Project Scorpio." This will be a truly new console, although it will be backwards compatible with all Xbox One games -- nice. In fact, you will even be able to use your Xbox One controllers and other accessories. While we do not have a definitive date of when it will go on sale, today the next Xbox console makes its debut in the Microsoft Store. We even get a slightly better idea of when it will be in stores.
Of course, you cannot buy the console today. Heck, you cannot even pre-order it, although the web page does have a titlebar placeholder of "Pre-Order Project Scorpio." Microsoft does share the following details about the upcoming console, however.
The most powerful console ever with 6 teraflops of graphical processing power
The first and only console to enable true 4K gaming and high-fidelity virtual reality
Compatible with all Xbox One games and accessories
Microsoft reaffirms its prior stance that the console will launch in time for the 2017 Holiday season, giving us more confidence that it will launch then. Beyond that, we are none the wiser regarding a date. Heck, we don't even know definitively if it will use the "Xbox" branding (although it probably will). One thing is for sure, though -- simply putting the game system in the Microsoft Store is an important step leading up to the ability to pre-order.
Want to sign up for Project Scorpio email updates? You can view do so in the store here.