Refreshed stable Linux Mint Debian Edition (LMDE) 2 'Betsy' ISO images now available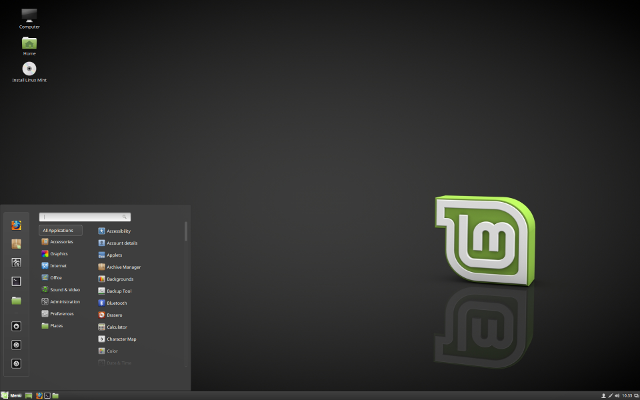 Linux Mint is one of the most popular Linux-based desktop operating systems. With that said, did you know there are two versions of the OS? No, I am not talking about the multiple desktop environments, such as Cinnamon, MATE, and KDE. There are actually two entirely different operating systems that share the Mint name. The normal version of Linux Mint is based on Ubuntu, while a lesser known version, LMDE, is based on Debian. Is it confusing? Absolutely. A waste of resources? Probably. But hey, that's the state of Linux on the desktop nowadays.
Linux Mint Debian Edition 2 'Betsy' launched way back in 2015, and hasn't needed a major base upgrade. Instead, LMDE has received a steady stream of updates over the last two years. The problem? The ISO images were very outdated, meaning a fresh install required a lot of updates. As a way to improve the experience, the Linux Mint team has decided to refresh the installation media. Today, refreshed stable Linux Mint Debian Edition (LMDE) 2 'Betsy' ISO images become available, with the choice of either Cinnamon or MATE.
Before you download LMDE 2, you should ask yourself an important question: Why should I choose the Debian version of the OS instead of the Ubuntu variant? The Linux Mint Team shared the following explanation back in 2015.
LMDE (Linux Mint Debian Edition) is a very exciting distribution, targeted at experienced users, which provides the same environment as Linux Mint but uses Debian as its package base, instead of Ubuntu.

LMDE is less mainstream than Linux Mint, it has a much smaller user base, it is not compatible with PPAs, and it lacks a few features. That makes it a bit harder to use and harder to find help for, so it is not recommended for novice users.

LMDE is however slightly faster than Linux Mint. Life on the LMDE side can be exciting. There are no point releases in LMDE 2, except for bug fixes and security fixes base packages stay the same, but Mint and desktop components are updated continuously. When ready, newly developed features get directly into LMDE 2, whereas they are staged for inclusion on the next upcoming Linux Mint point release. Consequently, Linux Mint users only run new features when a new point release comes out and they opt-in to upgrade to it. LMDE 2 users don't have that choice, but they also don't have to wait for new packages to mature and they usually get to run them first. It's more risky, but more exciting.
Want to download the 2017 ISO images of the operating system? You can use the torrent download links below.