Sling TV gains a new Xbox One interface, now comes pre-loaded on Windows 10 devices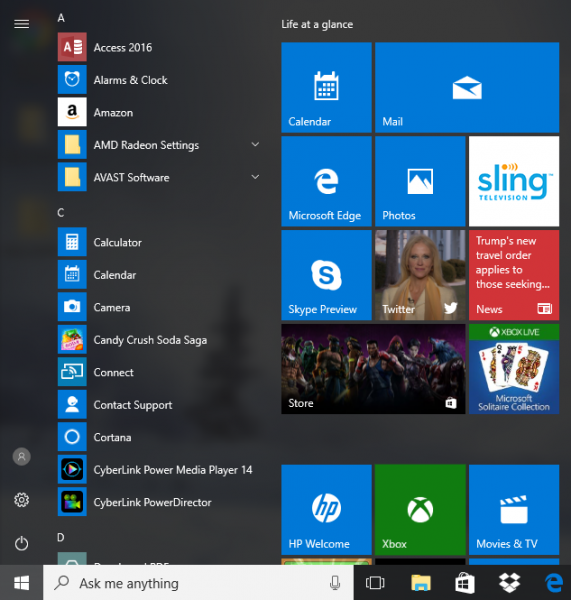 You probably know Sling TV, one of the darlings for "cord cutters", and you certainly know Xbox, a favorite of gamers. The latter is also great for media with countless apps and HDMI pass-through. Microsoft hopes that is enough to make you remain on its platform and never change systems.
In conjunction with Microsoft, Sling is today introducing two big new updates -- a new interface on Xbox One, and Sling TV pre-loaded on Windows 10.
Announcing the new Xbox One change, Sling states: "The new UI on Xbox One gives you the Sling TV experience you want. 'My TV' is your new, personal home screen". You can, from here, add your favorite networks to "My Channels". There will also be a "continue watching" ribbon so you'll miss nothing and won't have to start over.
The second change is one that not every Windows 10 user will appreciate -- Sling TV will come pre-loaded on new Windows 10 devices. Sling says "The entire Sling TV programming lineup is available on your Windows 10 device, including Sling Orange, Sling Blue, the Best of Spanish TV, and the top international TV service in the US. Customize your TV experience; no long-term contracts, no useless channels." Great if you use Sling, not so great if you don't.
All of this is available today, so you can take advantage of these new features now.