Pakistan risks privacy concerns by asking Facebook and Twitter to identify users suspected of blasphemy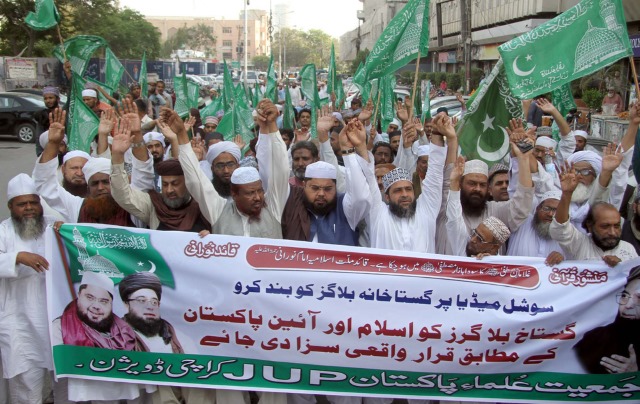 Pakistan is seeking help from Facebook and Twitter to help execute its incredibly strict blasphemy laws. Anyone found guilty of insulting the Prophet Muhammed, or Islam in general, risks being sentenced to death, and the country is keen to track down offenders both at home and abroad.
The two social networks have only been asked to identify Pakistanis, but the move is likely to raise concerns about privacy. Of equal concern will be not only what is deemed to be blasphemous, but who makes that judgement -- particularly when Pakistan is seeking to identify offenders in other countries.
The country's Interior Minister Chaudhry Nisar said that he is willing to take "any steps necessary" to counter what Pakistani Prime Minister Nawaz Sharif described as an "unpardonable offence." The Interior Ministry said that Facebook has agreed to send a team to the country to discuss the issue, but this is something that the social network has not confirmed; nor has it indicated whether it is willing to comply with Pakistan's request. In a statement, the company said:
We disclose information about accounts solely in accordance with our terms of service and applicable law. A Mutual Legal Assistance Treaty or other formal request may be required for international requests, and we include these in our Government Requests Report.
With Pakistan's hard line on blasphemy, citizens are encouraged to report instances they encounter online. Rights groups complain that this infringes on free speech, and there are fears that blasphemy laws could be abused. Facebook says that it considers all government requests "with the goal of protecting the privacy and rights of our users," but this is something that will be of little comfort to those with concerns about privacy on the social network.
Image credit: Asianet-Pakistan / Shutterstock