Apple unveils red iPhone 7 and iPhone 7 Plus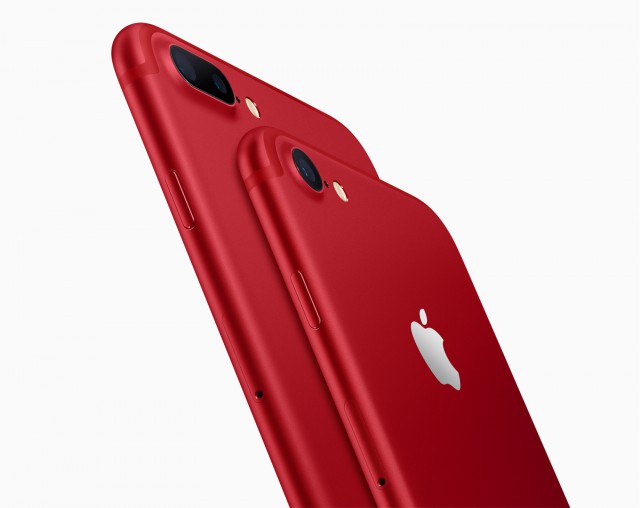 The iPhone 7 and iPhone 7 Plus look great in any color, but the black, silver and gold variations aren't exactly the most eye-catching finishes around. However, if you fancy something different, Apple now has just the thing for you.
That's because, for the first time on an iPhone, Apple is now making red available as a color option for its flagship smartphones. The (Product)Red Special Edition, as it's officially called, is offered only for the 128GB and 256GB models.
There is no added cost when choosing a red iPhone 7 or iPhone 7 Plus, as the (Product)Red Special Editions kick off at $749 and $869, respectively. You add $100 to go with the 256GB storage option.
"Since we began working with (RED) 10 years ago, our customers have made a significant impact in fighting the spread of AIDS through the purchase of our products, from the original iPod nano (PRODUCT)RED Special Edition all the way to today's lineup of Beats products and accessories for iPhone, iPad and Apple Watch," says Apple CEO Tim Cook. "The introduction of this special edition iPhone in a gorgeous red finish is our biggest (PRODUCT)RED offering to date in celebration of our partnership with (RED), and we can't wait to get it into customers' hands."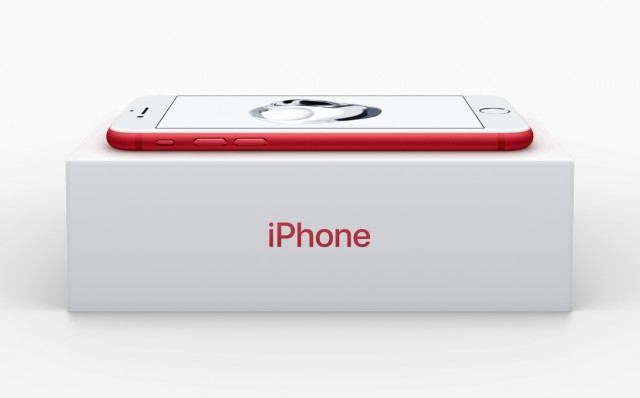 The red iPhone 7 and iPhone 7 Plus have a matte finish on the back and feature a white front panel. As you can see in the image above, the iPhone logo has a matching color.
The red option will be officially available starting March 24 and will start shipping before the end of the month. It will be available in over 40 countries.