How to instantly remove most ads from Windows 10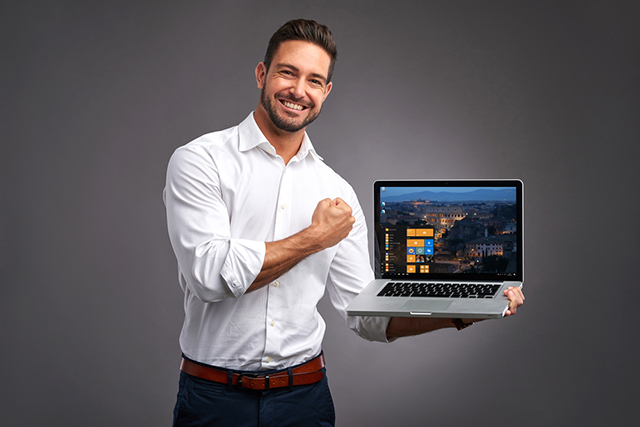 When adverts first started arriving in Windows 10, it wasn't really a big deal. The operating system was a free upgrade after all, and these weren't adverts, Microsoft insisted, as no money had changed hands.
Fast forward to 2017 and Windows 10 is now a paid product that's filled with ads that Microsoft still insists aren't ads -- they're "suggestions", "prompted apps" and "tips". You can turn them all off, if you know where to look, but Microsoft hasn't made it easy. Thankfully there's a really quick way to disable most of the ads in a couple of mouse clicks.
SEE ALSO: Microsoft is disgustingly sneaky: Windows 10 isn't an operating system, it's an advertising platform
Adverts appear all through Windows 10 now. They're on the Start menu, Lock screen, above the taskbar, in the Action Center, in File Explorer, in the Share dialog, and in the Ink Workspace. And that's just some of the places you'll find them.
To kill the ads you need to make a change to the registry using this registry file created by Ghacks. The zip archive contains two registry files -- one to turn ads off, and another to turn them back on again.
First back up the Windows registry -- just in case -- and then double-click the registry file, and accept the UAC prompt when it appears. Confirm the warning about making changes to the registry and that's it.
The file doesn't remove every ad, as not all can be blocked through the registry, but it will disable the options responsible for displaying ads on the Start menu, File Explorer, Game Bar, and also toggle 'Get tips, tricks and suggestions as you use Windows' to off. It can also optionally turn off the Lock screen and Cortana.
Once you've run the file, you probably won't notice any difference in the look of the Start menu. You will need to right-click each unwanted tile and unpin or uninstall it.
Ghacks goes into detail on how you can disable any remaining adverts in the OS.
Photo credit: Spectral-Design / Shutterstock