Facebook Messenger now lets you share your location for an hour at a time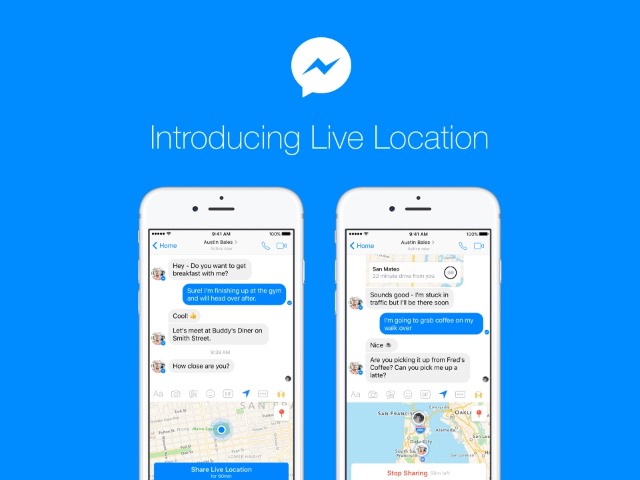 Facebook is introducing a new feature to its Messenger app for iOS and Android that makes it possible to share your current location with contacts. It is also possible to share other static locations to enable you to point out places on a map.
With Facebook and location-sharing mentioned in the same sentence, there will be obvious concerns about privacy. To try to allay these fears, the current location is only shared for a maximum of an hour, and can be manually stopped at any time before the countdown reaches zero.
Introducing the arrival of the new feature, Facebook Messenger's product manager Selena Wang says: "We've been testing this for a little while, and people tell us that Live Location is helpful when trying to coordinate with friends, telling people how close you are when you're on your way to an appointment, or even sharing where you are with your roommate when you're on your way home at night. You can share your Live Location with a group of friends in Messenger or just with one person -- it's up to you!"
When sharing your location with a contact, they will be able to see an ETA so they'll have an idea of when you'll arrive with them. Once location sharing is enabled, a clock will start to countdown to show you how long it will be shared for. Facebook is quick to point out that unless the option is manually enabled, no location data is shared.
Sharing is very simple. As Facebook explains: "tap the Location icon or tap the More icon and then select Location."