TreeSize Free 4.0 unveils new hierarchical tree map view, modernizes user interface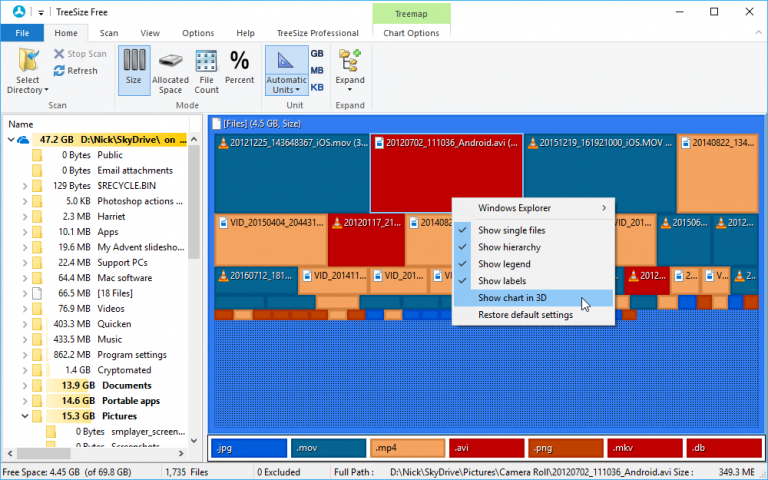 Jam Software has released TreeSize Free 4.0 and TreeSize Free Portable 4.0 for Windows PCs. TreeSize helps users visualize drive space usage and identify large files.
Version 4.0 adds a new view that was previously restricted to the paid-for Professional version. It also unveils a user interface redesign in keeping with the modern ribbon-like interface found in Office and Windows 10, and will be available to download through the Windows Store for the first time.
The headline new feature in TreeSize 4.0 Free is the introduction of a new hierarchical treemap chart view, which was previously restricted to the Professional edition only.
Users activate the treemap via the View tab on the program's new Office-like ribbon interface (another new feature) -- click 'Show Treemap' to do so.
This view can be customized to focus on information the user finds relevant by selecting a level of detail and choosing what elements to include. The chart can be manipulated using the mouse -- use the wheel to zoom in and out, double-click to navigate downwards through folders or simply hover the mouse over an item to reveal more information about it.
While this is a welcome addition to TreeSize, it's a feature users will have already been able to utilize in other similar free programs, such as SpaceSniffer and WinDirStat.
TreeSize Free is now available for download through the Windows Store, replacing the previous TreeSize Touch tool. The optional touch-friendly layout, which first debuted in version 3.3, has been redesigned with a modern UWP-style layout. It now comes with overlay menus, is presented windowed rather than full-screen and allows users to access recently scanned paths via the UI.
Users running Windows 8 or later can switch to the touch-friendly UI via the ribbon's Office tab (click 'User Interface' and select 'Use touch optimized UI').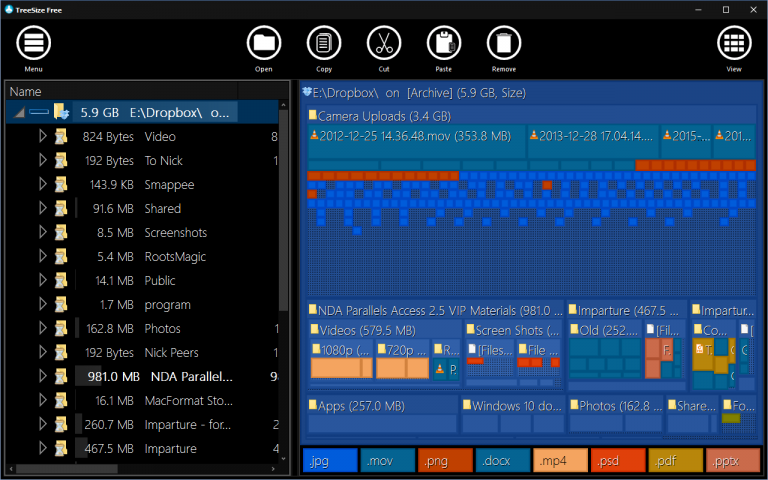 High DPI scaling is improved on both classic and touch-optimized UIs, while directory scanning performance should improve noticeably when scanning mobile devices that have been connected to the PC via USB.
Support for Windows XP has been dropped as of this release, while the update is rounded off by a number of bug fixes, including one that corrects column layouts in printed reports.
TreeSize Free 4.0 and TreeSize Free Portable 4.0 are both available as a freeware downloads for PCs running Windows Vista or later. Personal or Professional versions offering additional features are also available.