Logitech Harmony works with Google Home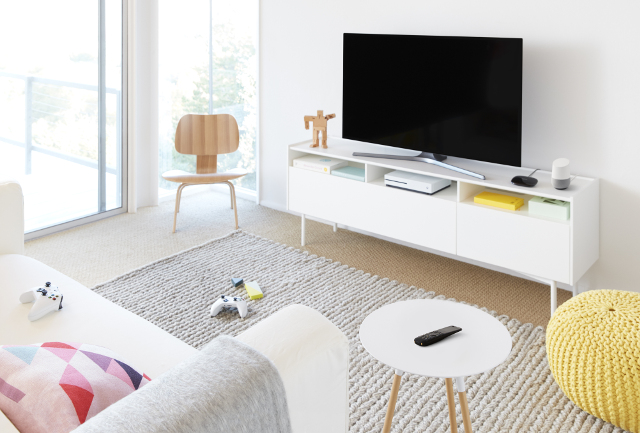 When I first set up a Logitech Harmony hub in my home, it was life-changing. No longer did I need to have multiple remote controls littering my living room table. The one Harmony remote (or mobile app) controls my television, cable box, sound bar, and Xbox One. Once I linked it with my Amazon Echo, things got even better -- I could control my entertainment devices by voice. If I am dozing off on the couch while watching TV, for instance, and the remote is out of reach, I can simply say "Alexa, tell Harmony to turn off the TV." Like magic, the television shuts off.
Amazon Echo is not the only voice assistant device available -- Google offers its own called "Home." It is very similar to Amazon's offering, but it is not compatible with all of the same devices and services. For instance, Home did not work with Harmony. Today, this changes, as both Logitech and Google's hardware can now work together. It is not compatible with all Harmony devices, however -- only Hub-based models, such as Elite and Companion.
"Starting today, you can start Actions on Google with any Harmony hub-based product and a Google Home by simply saying 'OK Google, ask Harmony to turn on my TV.' For example, you can turn on your TV to your favorite channel, set the lights, or control up to 270,000 other devices supported by the Logitech Harmony platform. Here are some of the ways you can control your TV experience using Logitech Harmony and the Google Assistant," says Logitech.
Renee Niemi, vice president and general manager of Logitech Smart Home explains, "Voice has a powerful role in simplifying the connected home experience and people absolutely love it. Controlling entertainment is an important activity within the smart home and Logitech Harmony has been focused on optimizing the ways people can enjoy this. By working with Google, we are now able to make home entertainment even more seamless and fun."
Logitech shares some examples of how Google Home and Harmony will work together below. You just say "OK, Google ask Harmony to" followed by the command.
"...turn on Hulu or HBO GO." -- Popular apps installed on your Roku player can be launched with your voice
"...turn on ESPN, ABC News or the Discovery Channel." -- Any of your favorite channels set up in a Harmony account can be triggered using your voice
"...turn on my 'Good Morning' activity." -- When you set up an activity such as "Good Morning" in your Harmony account, you can set Philips Hue lights to warm colors, turn on a Nest thermostat and play music from your compatible living room speakers, all by using your voice
"...turn up the volume." -- Using your voice, you can turn up or down volume and specify a value between one to 20
"...skip forward or skip back." -- Google Assistant and Logitech Harmony allow you to skip forward or skip back on your content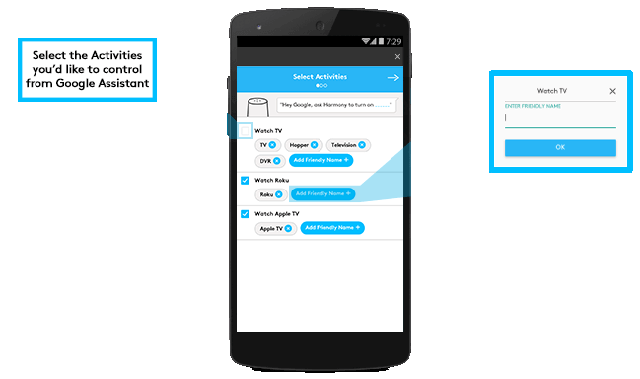 By having Harmony compatible with both Google Home and Amazon Echo, consumers are the big winners. Before, if you were a Harmony owner, but preferred Google's assistant, you were out of luck. Now, you can look at other differing aspects between the two devices without worrying about Harmony compatibility.
If you own both a Logitech Harmony Hub and Google Home, you can set this up immediately. While it should be be very easy to do, Logitech has posted instructions here.