Why I will not upgrade to Samsung Galaxy S8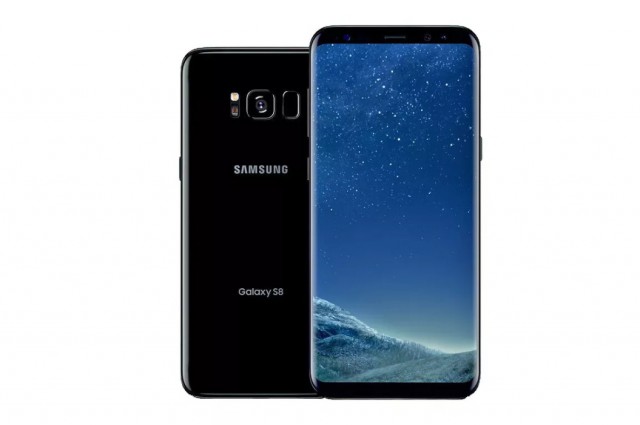 Samsung just unveiled what are likely the best Android smartphones of the year -- the Galaxy S8 and Galaxy S8+. They have novel displays, impressive cameras, the fastest hardware, superb build quality, and cutting edge software. If you're looking to get one of the new flagships, you can pull the trigger right now because, chances are, you'll be super happy with it...
...except if you have a Galaxy S7 or Galaxy S7 edge, that is. As attractive as the new flagships are, and as much as I like having the latest and greatest smartphone, there simply aren't enough reasons to upgrade. Here's what I mean.
Forget the fancy display
If you look past the new display -- that is admittedly very cool -- the Galaxy S8 represents only a slight upgrade over the Galaxy S7. Same goes for the Galaxy S8+ and Galaxy S7 edge.
The processor is faster, but not by much that you could feel it, the camera is close in terms of capabilities, and not so different that you'll likely get a huge bump in quality, the design isn't drastically different, and the software on both is based on the same version of Android as is now available on the Galaxy S7 range.
Samsung didn't make the move to 6GB of RAM with the S8 line, so you get the same 4GB as last year too. In terms of storage you do get 64GB over 32GB base, but you can easily get a microSD card to expand it for much less than what you'd pay to upgrade.
If you look at the software you can argue that the Galaxy S8 line gets Bixby. It sounds interesting, and in theory it is quite capable, but, as we all know, it's hard to make a voice assistant that is really useful and people will want to use after the honeymoon phase is over.
And, for me, having another duplicate feature, on top of Samsung's existing suite of proprietary apps, is not a major selling point. I would much rather like to see the company taking things in a different direction and rely more on Google's software, than keep trying to make its own alternatives and forcing them upon us.
But that display!
Yes, I know, it sounds really cool to have a display that uses so much of the front panel. But here's the thing: there's just no benefit that I can see to having it right now. And by that I mean that there are only a handful of apps that will work well on it, and the list is pretty much limited to Samsung's own.
If you want to watch a video on it you will get black bars, because much of the content that you can watch on YouTube or Facebook is meant to be viewed on a 16:9 display. And the Galaxy S8 and Galaxy S8+ have a higher aspect ratio (Samsung says 18.5:9).
Personally, I find that having bezels on a smartphone isn't such a bad thing. You can pick it up without touching the display and doing something by accident. And bezels also let you have a proper home button on the front, not just some software keys that end up taking some space as well.
By losing the buttons the Galaxy S8 line loses something else too: the fingerprint scanner on the front. The display can't recognize fingerprints -- at least not yet -- so Samsung had to move it on the back. And that means that the fingerprint sensor is useless until you pick up the phone. So I can't quickly unlock it while it's on my desk.
To me, the new placement of the fingerprint sensor is a downgrade that I'd much rather not have to deal with. The battery is similar, as compared to my Galaxy S7 edge, the Galaxy S8+ has a smaller battery (by 100mAh). It's bigger and heavier too.
In fact, if you look at Samsung's own comparison between the Galaxy S7 range and the new Galaxy S8 models you will be hard pressed to find more than a couple of things that are improved.

Probably Samsung's biggest problem is that the Galaxy S7 and Galaxy S7 edge are still fantastic smartphones that can make anyone really, really happy for a while longer. Next year things will probably be different, but right now I'm really struggling to understand why the Galaxy S8+ would be a worthy upgrade for me.