Twitter enables direct message location sharing for businesses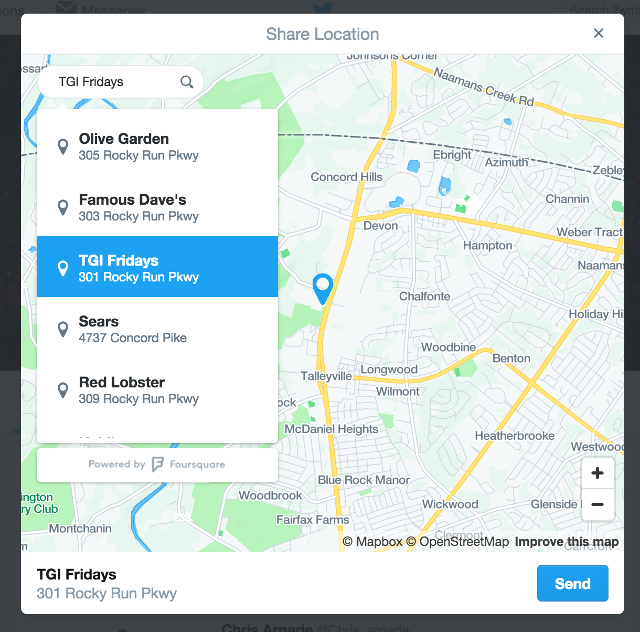 Social media can be a fabulous tool to help businesses engage their customers. Nowadays it isn't enough to simply offer a quality product or service -- it is about creating memorable experiences. By offering outreach from services like Facebook and Twitter, a business can seem more friendly -- something that may have a positive impact on sales or brand opinion. Not to mention, young adults that grew up with text messaging may be turned off to making voice calls, making social media indispensable for millennials.
Today, Twitter is improving the customer interaction experience for businesses with a really cool new feature -- location sharing through direct messaging. A business can now more easily share its location with a customer, or request a location from them, using the direct message functionality.
"Starting today, businesses building on our Direct Messages platform can request and share locations with people. Alongside quick replies, welcome messages and Customer Feedback Cards, this is yet another feature in the canvas we're providing for businesses to create great human- and bot-powered customer experiences on Twitter," says Ian Cairns, Product Manager, Twitter.
Cairns also says, "For many businesses, delivering a great customer experience depends on understanding location for context -- whether to engage with a location-aware bot or to get better customer service. For example, TGI Fridays has made it quick and easy to find a local store from which to place an order or make a reservation using Direct Messages."
While the feature is available today, it is only an option for some businesses as part of a private beta. With that said, Twitter is actively looking for more companies to participate, so if you are interested, you can request access here.