Logitech unveils 'Z537 Powerful Sound With Bluetooth' 2.1 speaker system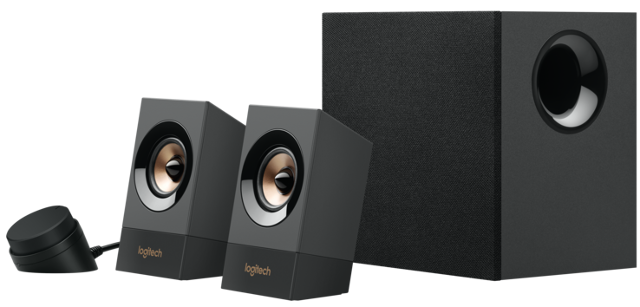 Bluetooth speakers can be very convenient, as they are often designed to be compact and portable. With that said, the wireless connection can be used in tabletop speakers too. After all, sometimes you just want to connect a phone or tablet while relaxing at home -- a battery is not needed. In fact, home speaker systems can sometimes have better and louder sound, thanks to bigger speakers and the ability to move them apart for better stereo separation.
Today, Logitech announces a new speaker system called "Z537 Powerful Sound With Bluetooth." This 2.1 system features dual satellites and a subwoofer. You can connect devices to it wirelessly, but also via a wire. You can easily switch between the two connection types too. Unfortunately, bass control is located on the rear of the subwoofer -- not the control pod.
"With the new Logitech Z537 Powerful Sound with Bluetooth speakers, you have the flexibility of playing music from multiple devices and multiple platforms, and you don't have to swap cables or re-route wires to do it. You can just pair your device using Bluetooth, and start streaming. So whether you're looking to create a more immersive gaming audio experience, want to have powerful sound while you watch movies or shows on your tablet, or crave room-filling music from a music app on your smartphone, then you're set with these new speakers," says Logitech.
The company furrher shares, "The Z537 Powerful Sound with Bluetooth features a convenient control pod that provides easy access to Bluetooth pairing, power, volume and the headphone jack. With 120 watts peak power, the speaker system delivers strong, yet balanced acoustics with rich, dynamic bass and a front-facing subwoofer that can bring your videos, games and music to life."
Logitech shares the following specifications.
Total Watt (RMS): 60W
Satellites: 2 x 15W
Subwoofer: 30W
Bluetooth version: 4.1
Reliable 15-meter line of sight range
3.5mm input: 1
RCA input: 1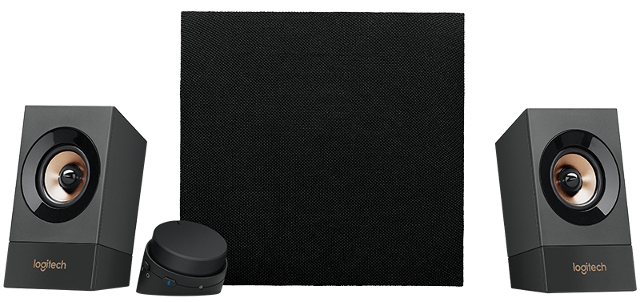 How do I see the Logitech Z537 Powerful Sound With Bluetooth 2.1 speaker system being used? These would work well permanently connected to a desktop computer with a wire, letting the user switch to a phone or tablet with Bluetooth when needed. These could be a good choice for laptop users too -- the Bluetooth connection would enable a really clean setup with minimal wires. There is no reason these can't be put on a bedroom dresser or living room table, however.
Availability in the USA is a mystery for now, as is pricing. With that said, the Logitech Z537 Powerful Sound With Bluetooth 2.1 speaker system can be had in the UK immediately for GBP 89.99. This translates to about $112, but it is not clear what the cost will be in America -- assuming it does come here at all...