Android Pay and PayPal join forces to provide new payment options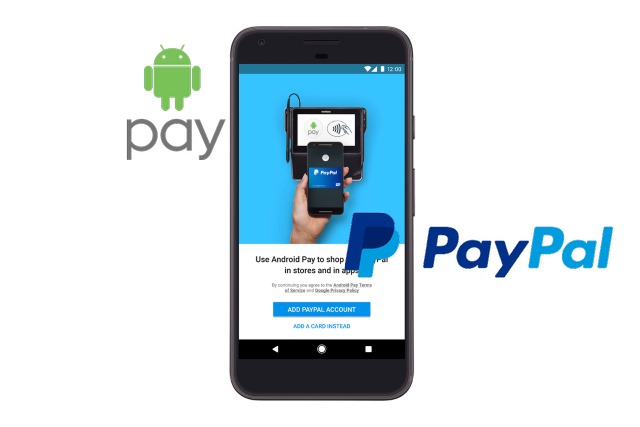 Two of the biggest electronic payment systems currently available to consumers are teaming up. Android Pay and PayPal have extended their strategic partnership making it possible to use PayPal as a payment method in Android Pay.
This means that anyone whose bank is not supported by Android Pay now has a new option available to them, bringing additional users to Google's payment system.
Google doesn't have a great deal to say about the expansion but does offer the following: "Millions of people already use their PayPal account to make online purchases, receive payments and send money to friends and family. Soon they can start using the same PayPal account to tap and pay with their phones in stores and speed through checkout in Android apps. People in the US can simply link their PayPal account to use with Android Pay. You can expect to see this new feature in the Android Pay and PayPal apps within the next few weeks."
Initially, anyone linking their PayPal account to Android Pay will be able to use their PayPal balance to make Android Pay payments. Further down the line, it will be possible to use the card associated with a PayPal account as well.
In a statement about the change, PayPal says:
Today, we're excited to announce that we are extending our partnership with Google to make it easy for consumers to use PayPal as a payment method in Android Pay wherever Android Pay is accepted, in-store, in-app and online.

Coming soon, consumers in the US will be able to use PayPal in Android Pay at retailers from Walgreens to Dunkin' Donuts. This partnership will enable our customers to pay across even more contexts, and will extend PayPal's mobile leadership and reach as consumers become more comfortable shopping and buying on their mobile devices.
PayPal is supported in Android Pay on Android 4.4 upwards.