Microsoft To-Do preview for iOS, Android, Windows and web signals the death of Wunderlist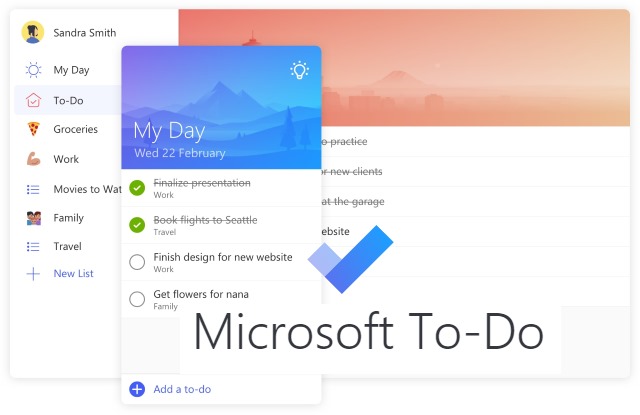 Any organized soul worth their salt has a good to-do service (or two) to support them. This is something that has been strangely lacking from Microsoft, but this is all set to change with Microsoft To-Do.
This reminder app has been in the works for a little while under the codename of Project Cheshire, but Microsoft has just launched a preview version of it. The online service works in conjunction with apps for iOS, Android and Windows, and you can try it out for yourself right now.
For the moment, Microsoft To-Do looks like a fairly basic affair, but it does have all of the bases covered. You can work with one or several lists, integrate with Office 365 and Outlook, and take advantage of "intelligent algorithms" to organize your day effectively. Lists sync across devices and the web, and Microsoft envisions people using it for work and home purposes.
Microsoft appears to be targeting both home users and those in business. The company says:
Managing your to-dos and lists can sometimes take as much effort as completing them. To-Do helps you focus and plan your day from the moment you open the app. Every morning, your My Day list starts out with a clean slate, allowing you to be more intentional about what you want to get done.

You can also tap Intelligent Suggestions for ideas on what's most important. Just tap the lightbulb, and you'll see any to-dos from the day before, what's due or upcoming, and other helpful suggestions based on To-Do's smart algorithm. Just add the ones you want to get done to My Day.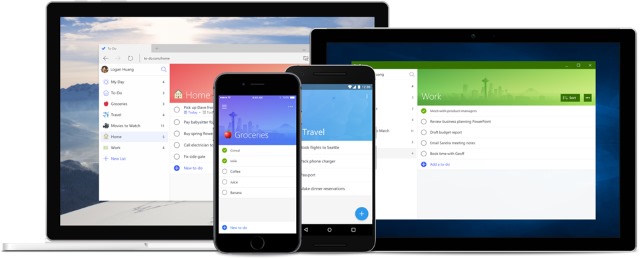 Microsoft adds that To-Do is "the only task management app built on an enterprise cloud," and says that a Mac app is in the pipeline. The company plans to integrate with more services, and once the preview period is well underway, Wunderlist will be retired.
Check out Microsoft To-Do over at todo.microsoft.com; you can also download Microsoft To-Do Preview for iPhone, Android and Windows.