Google Play Music becomes the default player on Samsung phones and tablets, plus doubles free storage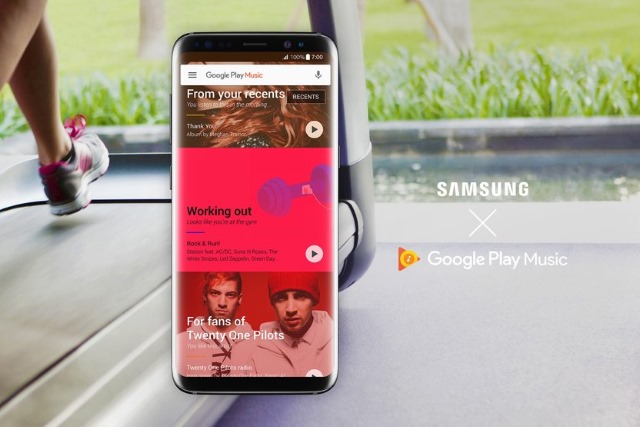 To coincide with the launch of the Galaxy S8 and S8+, Google has announced a new partnership with Samsung. The deal means that Google Play Music will be the default music player and music service on all phones and tablets from the Korean manufacturer around the world.
But the partnership has a few bonuses for Samsung users that go beyond just a change in music player. Kicking things off is a boost in free Google Play Music storage: Samsung users will be able to take advantage of double the usual quota.
With the storage increase, users will be able to upload 100,000 songs to Google Play Music free of charge, and stream them whenever they want. The freebies don't end there. Google will also give Samsung owners a free three-month trial of Google Play Music in the hope of luring people away from the likes of Spotify and Pandora.
Writing about the Samsung deal, head of Google Play Music, Elias Rodman, says:
With the new Google Play Music -- a smarter, more assistive music streaming service -- we strive to deliver the right song at the right time and place to more people. That's why we've teamed up with Samsung, the world's largest Android smartphone maker, in a partnership to make it even easier and faster for Samsung customers to get the right music no matter where they are or what they're doing.

Starting today with the launch of the Galaxy S8 and the Galaxy S8+, Google Play Music will be the default music player and music service on new Samsung phones and tablets globally. We're also collaborating with Samsung to create special features in Google Play Music just for Samsung customers.
Google is also making much of the fact that Google Play Music offers integration with Samsung's assistant Bixby, allowing for voice-controlled music playback.