Google will automatically translate local reviews into your language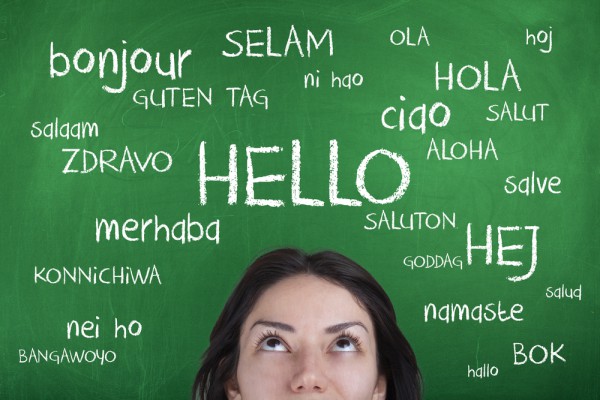 Thanks to the internet, consumers are less likely to visit a gross restaurant or other bad location. You see, by reading online reviews, they can avoid these negative experiences. This is particularly helpful when travelling to a new city, as you may be unfamiliar with the area.
Unfortunately, when visiting somewhere that speaks a language that you do not understand, these reviews are useless on their own. To read them, you have to copy and paste them into a translation service, which can be an inconvenient chore. Thankfully, Google has come up with a solution for this dilemma. Starting today, the search giant will automatically translate local reviews into your language when you use its Maps or Search services. How cool is that?
"When you're traveling somewhere new, two of your biggest challenges can be figuring out where to go and understanding the native language of wherever you are. The next time you're in a foreign place and want to check out a restaurant or point of interest, Google will translate the review into the language you've set on your device," says DK Kang, Product Manager, Google Maps.
Kang also says, "The best part is that users don't have to do a thing. Just open Google Maps or Search, search for what you're interested in and the reviews are automatically translated. Most people will see the translated review in the language they prefer and then see the review in the native language below -- eliminating the hassle of copying and pasting into a translation app or trying to decipher reviews using your pocket-sized translation book."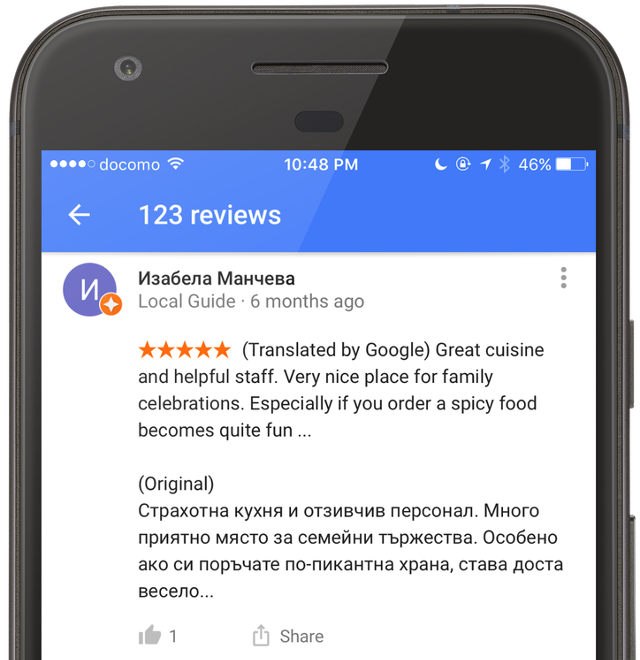 This will certainly save people time, as Google is cutting out the steps of copying and pasting. I appreciate that the search giant is keeping the original text, however, so that the user can select an alternative translation service, such as Bing, if they choose. After all, translations aren't always perfect.
Will you use this functionality the next time you travel? Tell me in the comments below.
Photo Credit: Aysezgicmeli / Shutterstock