Dude, where's my car? Oh, there it is -- thanks, Google Maps!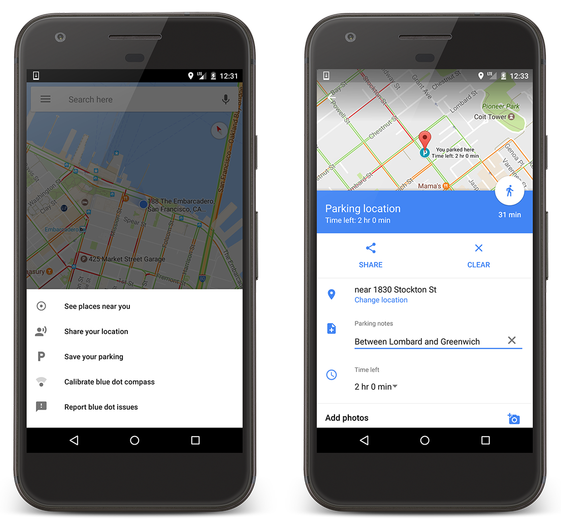 Forgetting where you parked your vehicle can happen to anybody at any age. It happens to me quite often, as I am known to be daydreaming as I walk from my car to a store, such as the mall. On more than one occasion, I've walked around a parking lot, hitting the "panic" button on my keys so that I can hear the horn honk. Heck, there is an entire episode of Seinfeld that deals with the topic.
Thankfully, Google is giving us some relief. The search giant's Maps app has a new feature that will record where you parked your vehicle. It is not an Android-only affair either, as it also works on iOS.
"For Android users, tap the blue dot and then tap 'Save your parking' to add your parking location to the map. You'll see a label on the map itself identifying where you parked your car. Tap on that label to open up your parking card, where you can add additional details about your parking spot. You can add a note like 'level 3, spot 35,' add the amount of time left before the meter expires (and even get a reminder alert 15 minutes before it does), save an image of your parking spot, and send your parking location to friends," says Jeff Albertson, Product Manager, Google Maps.
Albertson further shares, "On iOS, the new experience is pretty similar. Tap on the blue dot and then tap on 'Set as parking location' to add your parking spot to the map itself. Tap on the parking label on the map to open up your parking card and do things like share it with friends and view pictures of your parking area. This is in addition to the automatic parking detection you might have already noticed in Google Maps for iOS. If you connect to your car using USB audio or bluetooth, your parking spot will be automatically added to the map when you disconnect and exit the vehicle."
ALSO READ: Google will automatically translate local reviews into your language
I do not use Google Maps on my iPhone, instead opting for Apple Maps. Apparently, Apple's offering already has similar functionality, as you can read about here. Which company's solution is superior is subjective, of course. If only Jesse and Chester had this ability in the movie Dude, Where's My Car? -- they could have found the vehicle without all the shenanigans.