On the eve of Microsoft's education event, the Surface Laptop running Windows 10 S leaks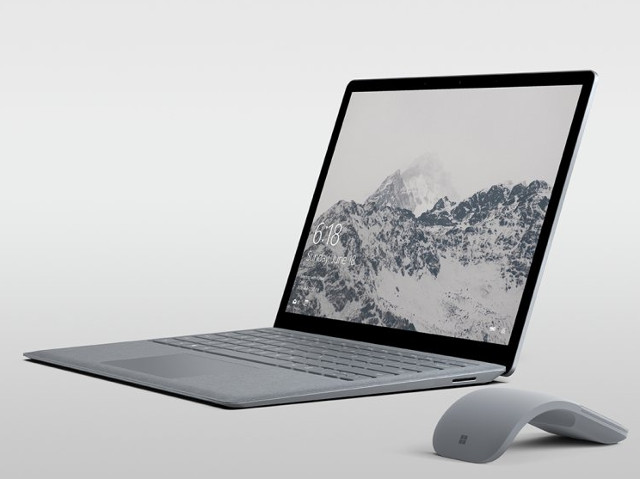 Tomorrow in New York City, Microsoft will be holding an event that seems to be geared towards education -- the Windows-maker has been sharing the #MicrosoftEDU hashtag. With Chromebooks gaining in popularity, especially in the school segment, it has been rumored that the company will be revealing a new version of Windows 10 that only runs apps from the Windows Store -- similar to the much-maligned Windows RT. This would, in theory, remove many malware threats, making it a safer platform -- similar to the benefit of Chrome OS.
On the eve of this event, a Twitter user named WalkingCat, using the handle @h0x0d, has leaked some images and details regarding what he/she alleges is the upcoming Surface Laptop that will be revealed tomorrow. The leaker alleges that the laptop will be 14.47mm at its thickest in the rear, and it will taper down to 9.9mm towards the front. It will reportedly be quite light at a mere 2.76 pounds. The 13.5 inch display will have 3.4 million pixels. Oh, and that new version of the operating system? It will be called Windows 10 S and not "Cloud."
Strangely, based on images, there is no USB-C port. Instead, the machine has USB-A, mini DisplayPort, 3.5mm audio, and a charging connector. This is a curious decision, as USB Type-C is seemingly the future -- why stick to the older connector type? While it can be argued that this retains compatibility with older flash drives -- a benefit for schools -- why couldn't both Type-A and -C be included?
The laptop will apparently be offered in four colors, which Microsoft calls "Platinum," "Burgundy," "Cobalt Blue," and "Graphite Gold." The keyboard will have a fabric-like feel, much like the Alcantara-wrapped Signature Type Cover for the Surface Pro 4. Whether the machine is powered by ARM or x86 remains to be seen.
Surface Laptop: 360 view pic.twitter.com/b5ENVcCIzI

— WalkingCat (@h0x0d) May 2, 2017
Whether or not these leaks are real will be revealed tomorrow. With that said, they seem rather authentic. I hope they are real, as this laptop is drop-dead gorgeous. BetaNews will be on hand at the NYC event, and yours truly will be sure to report back with all of the important details -- including the validity of the leak.
This slideshow requires JavaScript.
What do you think of the leaked images? Are they authentic? Tell me in the comments below.