Toshiba launches Portégé X30 Windows 10 ultra-portable laptop with 18-hour battery life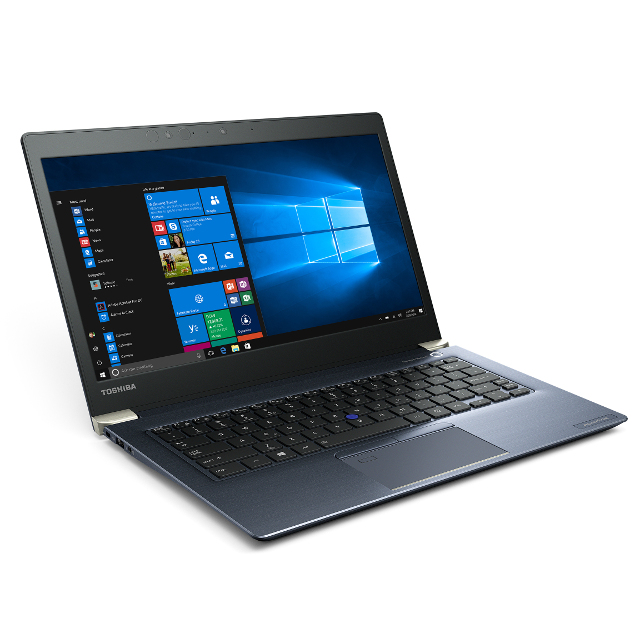 When you need a laptop for your business, you can't go wrong with Toshiba's enterprise-grade Portégé Windows machines. These notebooks are extremely premium, offering durability and high performance. They often feature a pointing stick too -- a must for many business users. Quite frankly, I find these laptops to be superior to Lenovo's ThinkPad line nowadays.
Today, Toshiba makes its newest such model available. The Portégé X30, as it is called, has a magnesium alloy body and it is Mil-SPEC-810G certified. You can even get a battery that lasts up to 18 hours! The X30 is a bit pricey, but the old adage of "you get what you pay for" rings true -- the $1,449 starting price should be well worth it.
"At 15.9mm thin and weighing a mere 2.3 pounds, the 13.3-inch Portégé X30 is 11-percent thinner and 13-percent lighter than its award-winning predecessor. Even with the extremely compact form factor, Toshiba designed the Portégé X30 to meet the performance demands of the modern workplace through the adoption of 7th Generation Intel Core Processors and Windows 10 Pro to give users the most powerful processing technology and full-featured operating system technologies on the market. Users will also find features such as Full HD (1920 x 1080) multi-touch wide viewing angle displays, Intel 802.11ac Wi-Fi, solid state drives and batteries with extended life ratings of up to 18 hours," says Toshiba.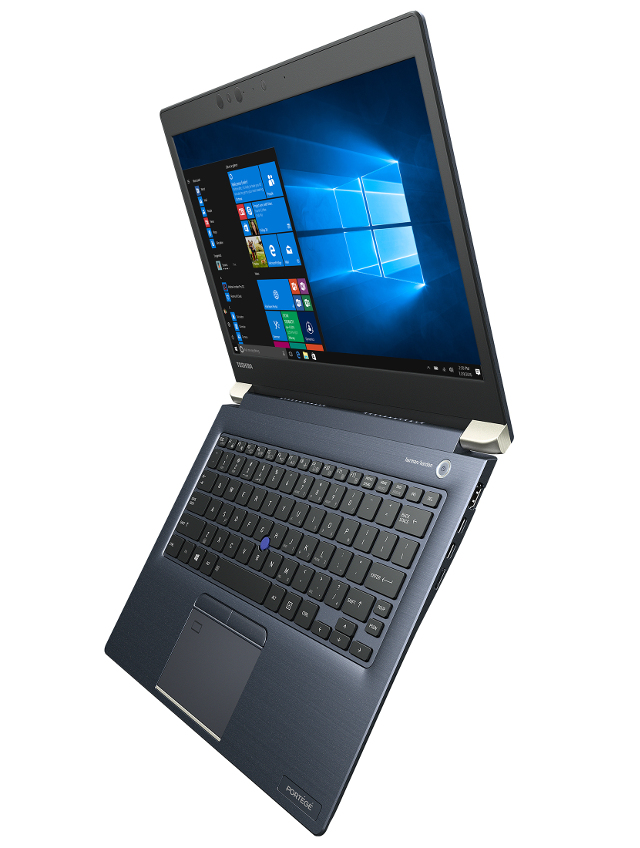 The company also shares, "The new ultra-portable comes with a complete suite of ports including 2 USB Type-C ports, USB 3.0 port, an HDMI, and a microSD Card Slot as well as a headphone/mic combo port. The USB Type-C port features reversible plug orientation and supports Display, Power Delivery and Thunderbolt 3. For additional expansion and productivity, the Portégé X30 is compatible with the new Toshiba Thunderbolt 3 Dock. This advanced docking station features a simple single-connection and can support up to the three 4K monitors simultaneously."

While you can order the Portégé X30 in standard configurations, Toshiba is also offering the ability to customize it with a "built to order" option. If you are ready to order, your business can buy the beautiful laptop from the company directly or from CDW.