More than half of people believe using spyware to snoop on family members is legal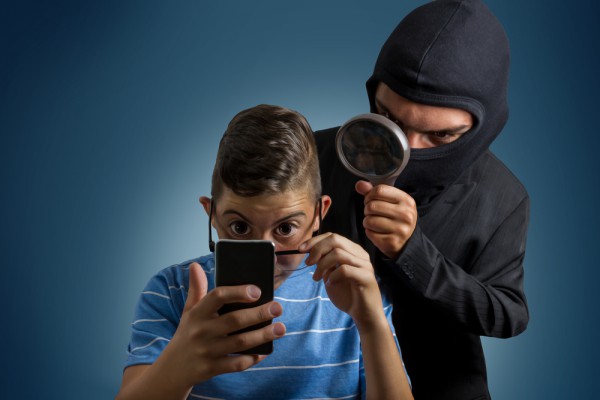 A new study shows that almost 5o percent of people believe it's legal to install a program on a family member's phone to snoop on their activity.
The survey of more than 2,000 people in the US and UK by software comparison service Comparitech.com also finds 57 percent would consider spying on their children's phone conversations and messages.
"Spy apps can cost less than $100. While they're often officially marketed to private investigators, there's nothing stopping a spouse or parent from buying one," says Paul Bischoff, privacy advocate at Comparitech.com writing on the company's blog. "Once purchased, the buyer can download an app to their partner's phone that runs hidden in the background. At specified intervals, it sends call and message data to the buyer. Installing the app usually requires physical access to the phone of the person being spied upon."
It is generally illegal to install an app on another person's phone without their knowledge. Though this does depend on the circumstances.
"It's a legal grey area, in that the laws haven't been truly tested in this arena as of yet since the technology is relatively new, so as relevant cases move through the legal system they'll be decided on a case by case basis," says Josh King, a legal expert in privacy laws and the chief legal officer of Avvo, an online legal marketplace in the US. "Intentional infliction of emotional distress, fraud claims -- all could be implicated, depending on the circumstances. It's also possible that the Computer Fraud and Abuse Act could be used to prosecute someone who installs this type of app on someone else's phone."
In the UK installing an app without the other person's agreement is illegal under the Computer Misuse Act.
When it comes to spying on children, many would consider doing it under particular circumstances such as whether they thought kids were being bullied or they were worried about their behaviour. Jennifer Perry, CEO of Digital Trust says that while spying on your own kids is legal, children are also entitled to a level of privacy under EU legislation. "Certainly, with children at risk of grooming, self-destructive behaviour, suicide, etc, monitoring software may be useful if the person monitoring has the resources to use that information appropriately to get the child assistance. I think this is a key issue. If you gather information, how are you going to use it?"
You can read more about the findings on the Comparitech blog.
Image credit: Brilliant Eye/Shutterstock