Google will create custom emoji from your selfies in Allo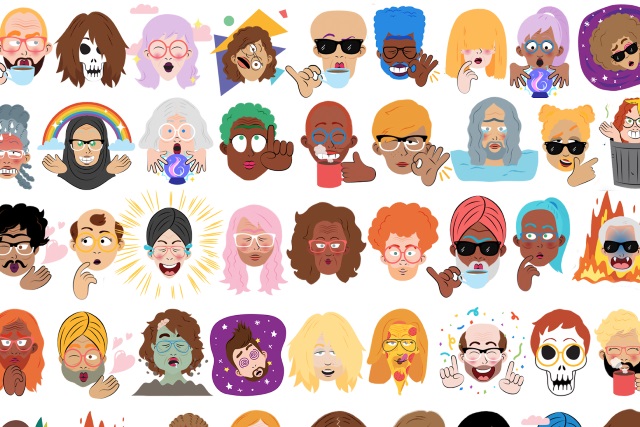 Users of Google Allo can now use selfies -- and a little AI jiggery-pokery -- to generate a custom set of emoji. Or, as Google puts it, users can now benefit from "Neural Network-Generated Illustrations in Allo."
Working in a similar way to the existing Bitmoji idea, Google's nameless feature will transform a simple selfie into a customizable illustration -- emoji with greater character, more personality. In fact, the system doesn't just create a single emoji, it creates a full sticker pack.
Announcing the new feature, Google says: "Today, Google is introducing a feature in Allo that uses a combination of neural networks and the work of artists to turn your selfie into a personalized sticker pack. Simply snap a selfie, and it'll return an automatically generated illustrated version of you, on the fly, with customization options to help you personalize the stickers even further."
The system works by analyzing your facial makeup and mapping them to a series of illustrations by artist Lamar Abrams. Google says there are enough combinations of component parts to create 563 quadrillion unique faces. The blend of machine learning, AI, and individual customization results in a completely personal set of 22 stickers that can be used to convey emotions and reactions in Allo chats.
Google explains how the system was devised:
To create an illustration of you that captures the qualities that would make it recognizable to your friends, we worked alongside an artistic team to create illustrations that represented a wide variety of features. Artists initially designed a set of hairstyles, for example, that they thought would be representative, and with the help of human raters we used these hairstyles to train the network to match the right illustration to the right selfie. We then asked human raters to judge the sticker output against the input image to see how well it did. In some instances, they determined that some styles were not well represented, so the artists created more that the neural network could learn to identify as well.
It's an undeniably interesting idea, and one that many people will be keen to try out. The fact that it's limited to Allo is something of a shame, though.