This is the ultra-affordable Moto C Android smartphone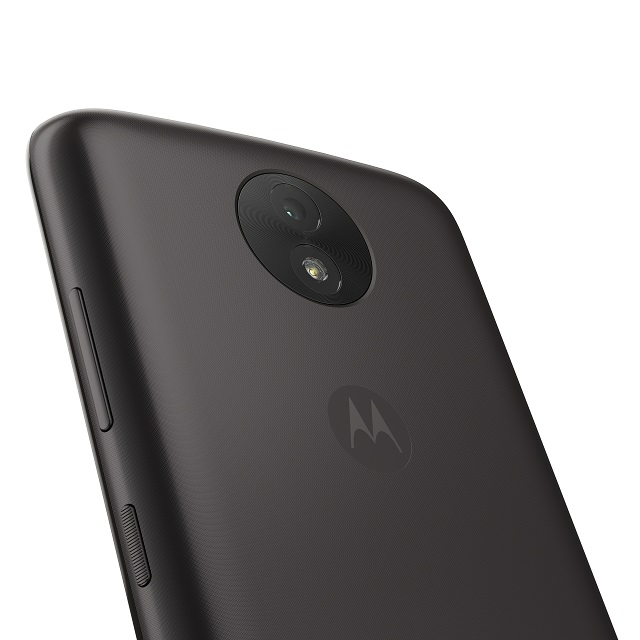 There is a common misconception that iPhone is for wealthy people, while Android is for folks with smaller budgets. While this isn't necessarily true, it is fair to say that Apple does not cater to the super low-end market. For those that don't have a lot of money to spend on a smartphone, Android is absolutely where it's at.
While there are many affordable Android devices, not all of them are of acceptable quality -- some can be horrible. If you want a good balance of power, features, and cost, Lenovo's Moto devices have historically been a smart bet. Today, the company announces two new such phones -- the Moto C and Moto C Plus. Each of them runs Android Nougat.
"Keep moving without stopping to recharge. Moto C features a long-lasting 2350 mAh battery so you can focus on what you want to do, not whether you'll have enough power to do it. In addition to the long-lasting battery, the quad-core processor and 4G speed lets you toggle between apps, stream music, watch videos and play games with ease. Swipe and scroll through your favorite websites or quickly update your social media status with the efficient processor," says Lenovo of the Moto C.
Speaking of the Plus variant, the company also shares, "Say goodbye to having to search for a power outlet thanks to the 4000 mAh battery. With Moto C Plus, you'll have the power you need for up to 30 hours on a single charge. As you go through your busy day, switch effortlessly between work and personal phone numbers with the dual SIM slots in Moto C Plus, or add more room for apps, photos and music by popping in a microSD card."
This slideshow requires JavaScript.
You can see the specifications of each phone below.
Moto C
Battery: 2,350mAh (Removable)
Processor: Quad-core MediaTek
RAM: 1GB
Storage: 8GB
Screen Size: 5-inch
Resolution: 854 x 480
Camera (Rear): 5mp
Camera (Front): 2mp
Color options: cherry, white, gold, and black
Network options: 3G or 4G (Single Sim)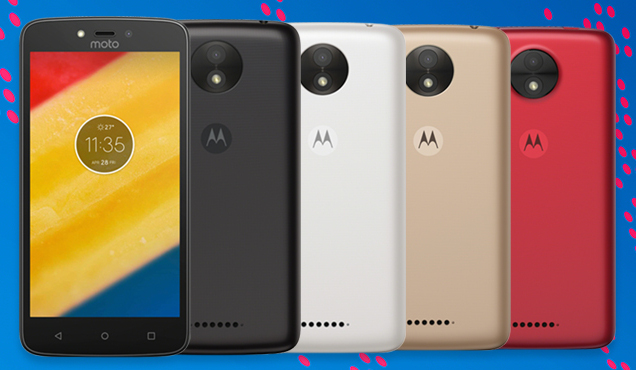 Moto C Plus
Battery: 4,000mAh (Removable)
Processor: Quad-core MediaTek
RAM: 1GB
Storage: 16GB (expandable)
Screen Size: 5-inch
Resolution: 1280 x 720
Camera (Rear): 8mp
Camera (Front): 2mp
Color options: black, cherry, gold, and white
Network: 4G (Dual Sim)

Since the phones aren't likely to come to the USA, pricing is listed in euros, with the 3G Moto C priced at €89 and the 4G variant costing €99. The Plus model can be had for a reasonable €119. If you can afford the extra money, the Plus is clearly worth it, as it has a better battery, screen, camera, and more on-board storage. Of course, if money is tight and you don't need those improved specs, the regular Moto C is hard to beat at such a rock-bottom price.
If you want to buy one of these Moto C phones, they will be available soon in "Latin America, Europe and Asia Pacific." An exact date is not yet known.