Get 'Learning Python' ebook ($40 value) FREE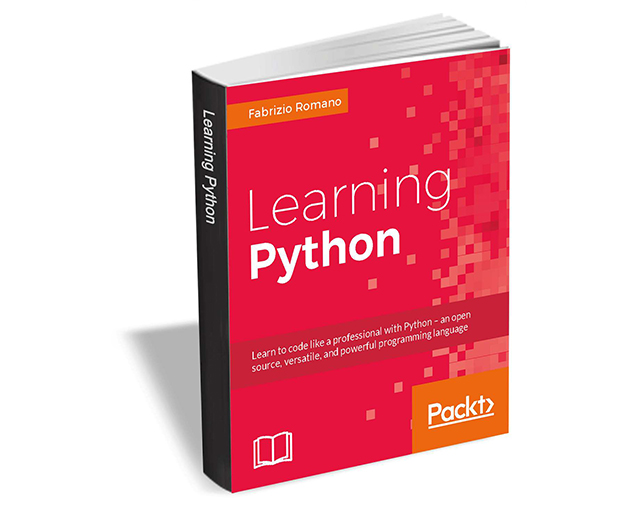 Python is an open source, versatile, and powerful programming language. Learning Python, from Packt Publishing, will teach you how to master it, and code like a professional. It's well written, easy to follow, and lays a good foundation for those who are interested in digging deeper.
Starting with the fundamentals of programming and Python, it ends by exploring very different topics, like GUIs, web apps and data science. The book takes you all the way to creating a fully-fledged application.
SEE ALSO: Get 'Microsoft Office 2016 at Work for Dummies' ($20 value) FREE for a limited time
What You Will Learn
Get Python up and running on Windows, Mac, and Linux in no time.
Grasp the fundamental concepts of coding, along with the basics of data structures and control flow.
Write elegant, reusable, and efficient code in any situation.
Understand when to use the functional or the object oriented programming approach.
Create bulletproof, reliable software by writing tests to support your code.
Explore examples of GUIs, scripting, data science and web applications.
Learn to be independent, capable of fetching any resource you need, as well as dig deeper.
All you have to do to get your copy for free is go here, enter the required details, and click the Download Now button.