Google Home to get hands-free voice calling, proactive assistance and will spread to more countries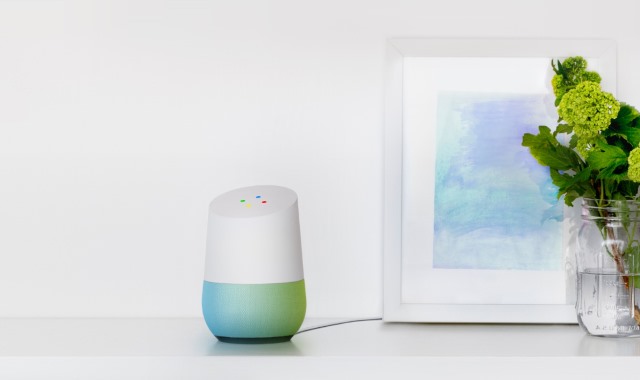 Google Home is getting smarter. Today at Google I/O, Google revealed that the Amazon Echo rival will not only be spreading to more countries this summer (Canada, Australia, France, Germany and Japan specifically) but it will benefit from more new features than you can shake a stick at.
In all, there are more than 50 new features coming to the smart little device including Proactive Assistance, integration with the likes of Soundcloud and the free tier of Spotify, as well as hands-free voice calling. There's also expanded Bluetooth support to transform Google Home into a more useful speaker, and much more.
Proactive Assistance and hands-free voice calling are probably the two biggest new additions. The former sees Google Home gaining new smarts so it can offer better contextual advice. For example, Google knows the route you take to work, and it will start to advise you when traffic is looking bad before you even ask it. Creepy, but cool.
The addition of support for the free version of Spotify as well as SoundClound and Deezer will be welcomed by many, as will the update that means Google Home can be used as a Bluetooth speaker for streaming. For users in the US and Canada, hands-free voice calling is a great new addition, and voice recognition means it's possible to have separate contacts for different users.
ALSO READ: Download Android 'Oreo' Beta from Google now
Google also announced new TV partnerships -- including with HBO Now -- as well as improvement to TV streaming from YouTube and other services. Visual responses might seem like a strange addition to a device that doesn't have a screen, but it means that Google Home is able to push content to nearby Chromecast devices when appropriate.