Time to check your Twitter settings as company updates its privacy policy and personal data usage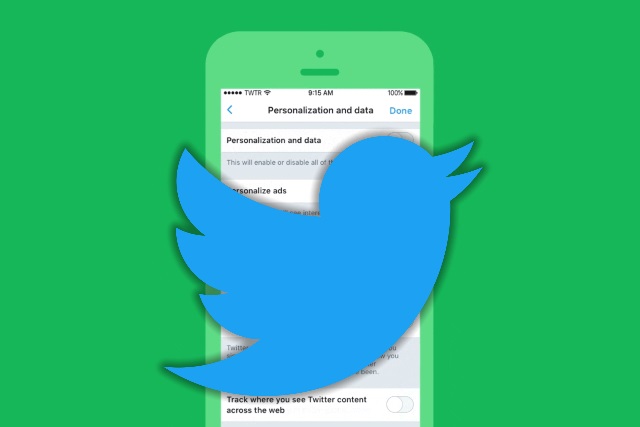 Fire up the Twitter app on your phone or tablet, or visit the Twitter website, and you'll probably be greeted by a message inviting you to check your settings. And you may well want to do so. Twitter is introducing key changes to its privacy policy which will enable it to use more personal data to personalize the user experience. In other words, ads and data sharing.
At the same time, the company is adding new controls which enable you to stop tailoring content to you based on your location, interests and other data. A new Your Twitter Data is a nod to increased transparency which not only shows you what data Twitter is storing about you, but allows you to control how it is used -- to a certain extent.
Twitter says that the changes are designed "to give you the most transparent access to your Twitter information to date, including demographic and interest data, and advertisers that have included you in their tailored audiences on Twitter. Each category of data will be clearly marked, and you will be able to view or modify this data directly."
A new Personalization and Data section provides you with access to settings to control how your data is used, as well as a kill switch to opt out of a range of data usage and sharing types. There are also settings to control whether information about your usage is synced between the various devices you use to access Twitter.
The introduction of these new settings is, of course, a silver lining to a cloud. The company is expanding how it stores and shares data, and it's something that not everyone will be happy with. In a blog post, Twitter explains the two key changes:
Web data: We've expanded how we use and store data from other websites that integrate Twitter content, like embedded Tweets. This will allow us to further improve and personalize our services, connecting you with the stories, brands and organic content you care about most. We do not store web page visit data for users who are in the European Union and EFTA States. We're also excited to announce that we will be participating in the Swiss-US Privacy Shield and adhering to the Digital Advertising Alliance's Self-Regulatory Principles for Online Behavioral Advertising.
Data sharing: We've updated how how we share non-personal, aggregated, and device-level data, including through some select partnership agreements that allow the data to be linked to your name, email, or other personal information -- but only when you give your consent to those partners.
To start taking control of your data, head over to the Personalization section of your Twitter settings. The changes are rolling out over the next few days, so it's possible that you won't see the new controls straight away.