Intelligent bot software can automate up to 80 percent of business processes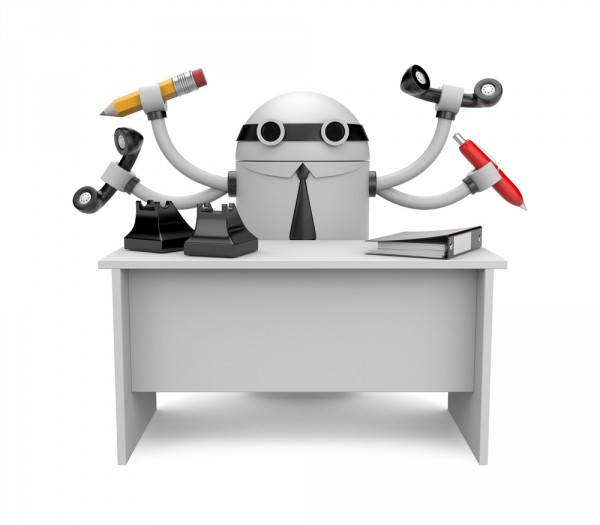 Bots are increasingly being used in the automation of business processes, but up to now their capabilities using rule-based Robotic Process Automation (RPA) have tended to be somewhat limited.
But now Automation Anywhere is launching what it calls IQ Bots, software bots capable of studying, learning and mimicking human behavior for intelligent process automation.
IQ Bots can apply human logic to document patterns and extract values in the same way that a human would, but much faster and with a near-zero error rate. Fully integrated with the Automation Anywhere Enterprise platform, IQ Bots deliver organizations gains in productivity because they are capable of processing and automating business tasks involving complex documents with unstructured data.
Using Automation Anywhere's comprehensive Digital Workforce platform, made up of RPA, cognitive and analytic capabilities, organizations can automate up to 80 percent of business processes, compared to a 30 percent capability using RPA alone.
"IQ Bots are the next evolution of cognitive capabilities that significantly extends the proficiency of RPA beyond anything we've yet experienced. They enable companies to leverage what humans do best and what machines do best, delivering the first intelligent automation platform," says Mihir Shukla, CEO and co-founder of Automation Anywhere. "We strongly believe the full potential of enterprise automation is only realized when RPA and cognitive computing work together. With the release of IQ Bots, we are delivering critical functionality, which can be truly transformational."
IQ Bots are easy to set up and manage thanks to an intuitive dashboard. They use supervised learning, meaning that every human interaction makes IQ Bots smarter. In addition to English, IQ Bots can extract data in Spanish, French, Italian and German.
You can find out more and request a live demo on the Automation Anywhere site.
Photo Credit: Palto/Shutterstock