It's about 'time': Parking meters are becoming smarter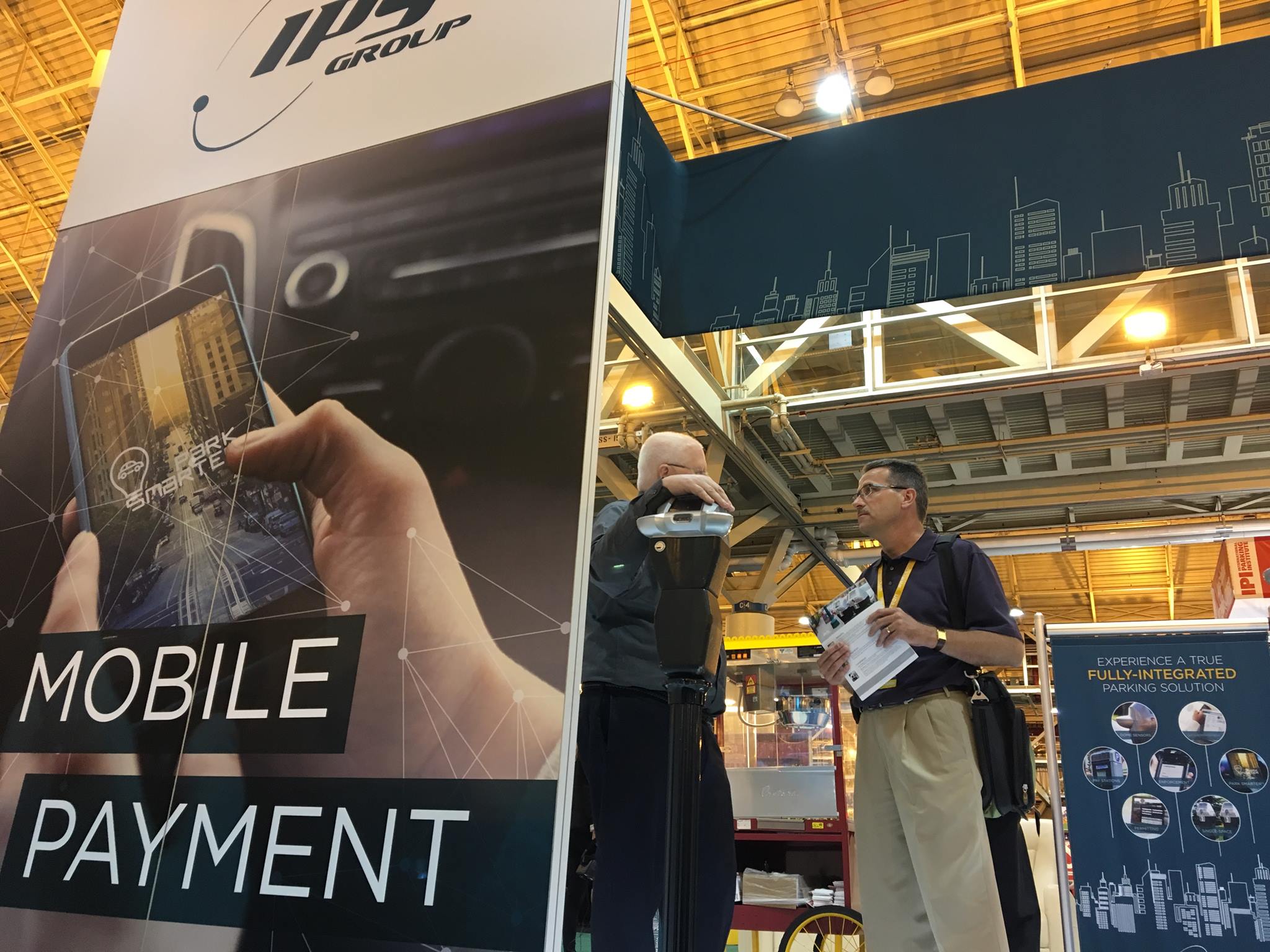 Bluetooth Low Energy. The Internet of Things. Third-party cloud service integrations. Parking. Which one of these things doesn't belong? If you actually chose one of those four things, you're mistaken, as smart parking is increasingly becoming one of the hotbeds of mobile technology.
"Smart parking meters" is not a foreign term. There have been enhancements in this space for quite some time, but it is finally reaching a fever pitch, as competition to become the new standard in pay-for-parking is maturing in a big way.
Perhaps not that surprisingly, the ability to pay for your parking violations online was something that major metropolitan cities jumped on right away. Companies like GovWorks.com and EzGov were part of the late-1990s/early-2000s dotcom bubble, and scored tens of millions of dollars in venture capital funding before they even had developed platforms or city contracts in place -- all because of the prospect of being able to bring in more revenue from civil penalties like parking fees.
Leveraging the same kind of technology to help prevent violations? Not so much. Over time, the process has certainly improved. It's now commonplace to be able to use a credit card to pay for parking fees at virtually any city in the U.S. Only recently, though, has the power of smartphone apps, mobile payments, and other technologies become prevalent in the industry.
Even so, there are still a lot of improvements to be made. Until now, most of the deployed technologies simply replace the process of manually inserting coins into a meter or dollar bills into a nearby vending machine. But you still end up with a finite amount of time on the meter, or a paper receipt that denotes your parking valid until a specific time. They don't necessarily take advantage of the sweeping overhauls that such technology can enable. That is what's finally starting to change in earnest.
Last week, the International Parking Institute Conference & Expo was held in New Orleans. As expected, it was home to a lot of signage manufacturers, civil engineering discussions, and insights on audits and collection practices. But with virtual reality headsets on site to simulate real-world parking situations, giant tablet displays showing off the latest parking apps, and no shortage of mobile and cloud software companies, it was as much a technology conference as it was anything else.
One such company, IPS Group, unveiled its latest app, called Park Smarter. It allows drivers to connect directly to a physical parking meter with their smartphone, pay without needing to take anything out of your wallet, and enjoy your downtown dinner, meeting, or shopping trip. It incorporated Bluetooth Low Energy (BLE) technology, so the connection is seamless: no need to access mobile data or navigate to a specific website. The app detects which meter you're at, and prompts you to pay.
Where the Park Smarter app takes things to the next level, though, is with its Parking Finder tool. In a city with this technology deployed, because all meters are connected to one another, you'll always know where the inactive meters are, so driving around in vain, wondering how many more blocks you'll have to circle before you find an open spot, will become a thing of the past.
Additionally, the app sends out notifications when a meter is about to expire, and offers the ability to add time from your phone without needing to go back to the meter. Single sign-on and integration with services like Visa Checkout also makes it even more seamless to pay for parking. IPS claims that its products have been proven to increase related city revenues by 20 to 30 percent.
Another company, NuPark, is focused on analytics and reporting, with real-time data on parking usage, analysis on when and where demand is allocated, allowing cities to more effectively monitor specific areas and create appropriate designs and plans for future projects.
In terms of this technology actually being deployed, the city of Milwaukee, Wisconsin rolled out a pilot project this month that uses a new generation of smart meters. Previously, the city moved away from having parking meters at every space, and instead used a system of vending machines that would print out parking receipts for you to take back to your car.
Under the new process, space-by-space meters are back. While it may sound like a step backwards in terms of the amount of physical equipment needed, it makes it possible for people to connect to their individual meter no matter where they are, allowing them to check their time remaining, and remotely add more time.
Three different vendors are part of Milwaukee's pilot test, across a total of 300+ meters, and once a winning vendor is selected, the city plans to roll it out to more than 7,000 parking spots.
The next question on the table will be how all of this interconnected technology impacts the impending reality of autonomous vehicles. Imagine a city where self-driving Uber cars not only pick up and drop off passengers without any human interaction, but they can also park themselves on the street, at a location where they expect a new fare will be showing up any minute, and pay for any idle time they might need while parked at that spot.
When it comes to the intersection of government and technology, the more local you get, the more interesting it is. And it doesn't get any more local than parking on downtown streets.